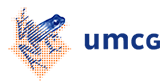 Publications
Selected, recent publications:
(Targeted) drug delivery:
Leus NG, Talman EG, Ramana P, Kowalski PS, Woudenberg-Vrenken TE, Ruiters MH, Molema G, Kamps JA, Effective siRNA delivery to inflamed primary vascular endothelial cells by anti-E-selectin and anti-VCAM-1 PEGylated SAINT-based lipoplexes. Int J Pharm 2014. Jan 1;459(1-2):40-50
Kowalski PS, Lintermans LL, Morselt HW, Leus NG, Ruiters MH, Molema G, Kamps JA, Anti-VCAM-1 and anti-E-selectin SAINT-O-Somes for selective delivery of siRNA into inflammation-activated primary endothelial cells. Mol Pharm 2013;10:3033-44.
Kuldo JM, Asgeirsdottir SA, Zwiers PJ, Bellu AR, Rots MG, Schalk JA, Ogawara KI, Trautwein C, Banas B, Haisma HJ, Molema G, Kamps JA, Targeted adenovirus mediated inhibition of NF-kappaB-dependent inflammatory gene expression in endothelial cells in vitro and in vivo. J Control Release 2013;166:57-65.
Dankers PY, van Luyn MJ, Huizinga-van der Vlag A, van Gemert GM, Petersen AH, Meijer EW, Janssen HM, Bosman AW, Popa,ER. Development and in-vivo characterization of supramolecular hydrogels for intrarenal drug delivery. Biomaterials. 2012 Jul;33(20):5144-55.
Yoshizawa Y, Ogawara KI, Fushimi A, Abe S, Ishikawa K, Araki T, Molema G, Kimura T, Higaki K, Deeper Penetration into Tumor Tissues and Enhanced in Vivo Antitumor Activity of Liposomal Paclitaxel by Pretreatment with Angiogenesis Inhibitor SU5416. Mol Pharm 2012;9:3486-94.
Kowalski PS, Leus NG, Scherphof GL, Ruiters MH, Kamps JA, Molema G, Targeted siRNA delivery to diseased microvascular endothelial cells-Cellular and molecular concepts. IUBMB Life 2011;63:648-58.
Adrian JE, Morselt HW, Suss R, Barnert S, Kok JW, Asgeirsdottir SA, Ruiters MHJ, Molema G, and Kamps JAAM (2010), Targeted SAINT-O-Somes for improved intracellular delivery of siRNA and cytotoxic drugs into endothelial cells. J.Cont.Rel. 144: 341-349
Asgeirsdottir SA, Talman EG, de Graaf IA, Kamps JA, Satchell SC, Mathieson PW, Ruiters MH, and Molema G (2010), Targeted transfection increases siRNA uptake and gene silencing of primary endothelial cells in vitro - a quantitative study. J.Cont.Rel. 141: 241-251
Endothelial (dys)function in inflammatory diseases and cancer:
Langenkamp E, Kamps JA, Mrug M, Verpoorte E, Niyaz Y, Horvatovich P, Bischoff R, Struijker-Boudier H, Molema G, Innovations in studying in vivo cell behavior and pharmacology in complex tissues - microvascular endothelial cells in the spotlight. Cell Tissue Res 2013;354:647-69.
Kurniati NF, Jongman RM, vom Hagen F, Spokes KC, Moser J, Regan ER, Krenning G, Moonen JR, Harmsen MC, Struys MM, Hammes HP, Zijlstra JG, Aird WC, Heeringa P, Molema G, van Meurs M, The flow dependency of Tie2 expression in endotoxemia. Intensive Care Med 2013;39:1262-71.
Kurniati NF, van Meurs M, vom Hagen F, Jongman RM, Moser J, Zwiers PJ, Struys MM, Westra J, Zijlstra JG, Hammes HP, Molema G, Heeringa P, Pleiotropic effects of angiopoietin-2 deficiency do not protect mice against endotoxin-induced acute kidney injury. Nephrol Dial Transplant 2013;28:567-75.
Asgeirsdottir SA, van Solingen C, Kurniati NF, Zwiers PJ, Heeringa P, van Meurs M, Satchell SC, Saleem MA, Mathieson PW, Banas B, Kamps JAAM, Rabelink TJ, van Zonneveld AJ, and Molema G (2012), MicroRNA-126 contributes to renal microvascular heterogeneity of VCAM-1 protein expression in acute inflammation. Am J Physiol Renal Physiol302:F1630–F1639 Important addition to this publication: the correct color plate for figure 7
Molema G and Aird WC, Vascular heterogeneity in the kidney. Semin Nephrol 2012;32:145-55.
van der Wal GE, Gouw AS, Kamps JA, Moorlag HE, Bulthuis ML, Molema G, de Jong KP, Angiogenesis in synchronous and metachronous colorectal liver metastases: the liver as a permissive soil. Ann Surg 2012;255:86-94.
Wulfert FM, van Meurs M, Kurniati NF, Jongman RM, Houwertjes MC, Heeringa P, Struys MM, Zijlstra JG, Molema G, Age-dependent Role of Microvascular Endothelial and Polymorphonuclear Cells in Lipopolysaccharide-induced Acute Kidney Failure. Anesthesiology 2012;117:126-36
Langenkamp E, vom Hagen FM, Zwiers PJ, Moorlag HE, Schouten JP, Hammes HP, Gouw AS, Molema G, Tumor Vascular Morphology Undergoes Dramatic Changes during Outgrowth of B16 Melanoma While Proangiogenic Gene Expression Remains Unchanged. ISRN Oncology 2011;ePub
Microvascular endothelial pharmacology:
Langenkamp E, Zwiers PJ, Moorlag HE, Leenders WP, St CB, Molema G, Vascular endothelial growth factor receptor 2 inhibition in-vivo affects tumor vasculature in a tumor type-dependent way and downregulates vascular endothelial growth factor receptor 2 protein without a prominent role for miR-296. Anticancer Drugs 2012;23:161-72
Hegeman M, Cobelens P, Kamps J, Hennus M, Jansen N, Schultz M, van VA, Molema G, Heijnen C, Liposome-encapsulated dexamethasone attenuates ventilator-induced lung inflammation. Br J Pharmacol 2011;163:1048-58
van der Veen BS, Chen M, Muller R, van Timmeren MM, Petersen AH, Lee PA, Satchell SC, Mathieson PW, Saleem MA, Stegeman CA, Zwerina J, Molema G, and Heeringa P (2011), Effects of p38 mitogen-activated protein kinase inhibition on anti-neutrophil cytoplasmic autoantibody pathogenicity in vitro and in vivo. Ann.Rheum.Dis. 70(2):356-65
Hegeman MA, Hennus MP, van MM, Cobelens PM, Kavelaars A, Jansen NJ, Schultz MJ, van Vught AJ, Molema G, and Heijnen CJ, Angiopoietin-1 treatment reduces inflammation but does not prevent ventilator-induced lung injury. PLoS ONE, 5: e15653, 2010
Molema G, Heterogeneity in responses of microvascular endothelial cells during inflammation. In: Endothelial dysfunction and inflammation (Eds. Dauphinee SM and Karsan A), pp. 15-35. Birkhauser Verlag AG, Basel, Switzerland, 2010.
Molema G (2010), Heterogeneity in endothelial responsiveness to cytokines, molecular causes and pharmacological consequences. Sem Thromb Hemost 36: 246-264
| | |
| --- | --- |
| Last modified: | 02 June 2014 2.22 p.m. |