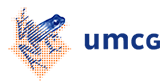 For Students
Are you interested in Regenerative Medicine and do you want to experience this hands-on in the lab?
Then an internship in our research group is ideal to fulfill your wishes.
We have internships for national and international Bachelor Students and Master Students. Your background should be in molecular or cell biology, bioengineering, (regenerative) medicine, medical biology or life sciences in general. An internship preferably lasts at least 3 months, we prefer 6 months or longer: only then you can experience the true nature of science. Shorter stays give provide less opportunities to work on your own topic. Technical skills that you can acquire in our lab, range from all the standard molecular/cell biological techniques such as RNA/DNA techniques (qRT-PCR), microarrays, cloning, western blotting, immunofluorescence stainings (confocal micr.) to cell culture, transfections, viral transductions, organotypic culturing of blood vessel and muscle cells, to in vivo experiments with mice or rats such as myocardial infarction, stem cell injections and hind limb ischemia induction. Furthermore, we are frequent users of sophisticated equipment such FACS, IVIS (bioluminescent imaging), electron microscopes (transmission and scanning) to mention a few. During your stay you will be supervised by one of our PhD students or PostDocs and participate in our weekly science meetings and journal club.
International students may participate in the Erasmus / Socrates program to obtain appropriate funding for travel and housing.
For further information contact dr. Marco Harmsen (Principle Investigator) or dr. Guido Krenning (Young Principle Investigator).
| | |
| --- | --- |
| Last modified: | 21 November 2012 1.57 p.m. |