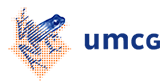 Euregio Biotech Business Support

Euregio Biotech is a transfer network for cross-border and practice-oriented cooperations between the Netherlands and the German states of Northrhine Westfalia and Lower Saxony.
The primary objective of this cooperation is the creation of new jobs and the securing of resources and market shares within the border region. This takes place – preferably – by creating spin-offs and by offering business support with a wide range of services.
This technology transfer and integration of a variety of specific competencies provides opportunities, for both the laboratories and the business partners involved, which otherwise could not have been achieved under actual conditions.
More information on our participation in the Euregio Biotech Business Support project, which involves several institutes, can be obtained by contacting:
Dr. Jessica B. Warner
Biochemist & Entrepeneur Medical Biology
E-mail: j.b.warner med.umcg.nl
Phone: +31 50 361 4778
Fax: +31 50 363 3113
| | |
| --- | --- |
| Last modified: | 21 November 2012 1.56 p.m. |