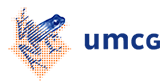 Genotyping, DNA-sequencing & the EUREGIO Biotech Business Support project
A short introduction...
Genotyping & DNA-sequencing:
Divers complex genetical diseases, such as multiple sclerosis, asthma, testis cancer, breast cancer and dementia, are under investigation via a population genetic screeningsmethod. Allelic mutations responsible for the complex inherited disease can be identified by systematic genomic sreens applied to the founder population.A genomic screen with a density of 7 Centimorgan can identify the involved gene(s) on a genomic fragment of approximately 200 Kilobase. Fine screening followed by DNA sequencing and RNA expression studies will finally result in the identification of the gene(s) responsible for the disease.
Euregio Biotech Business Support:
The Euregio Biotech project concerns a German-Dutch network for Biotechnology business support. More information can be found by selecting the specific page for this activity (see menu on the left).
| | |
| --- | --- |
| Last modified: | 21 November 2012 1.56 p.m. |