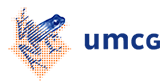 Medical Biology
The aim of the research at the Medical Biology division of the Department of Pathology & Medical Biology of the University Medical Center Groningen is to increase the knowledge of the pathophysiology of diseases. Using immunological, cell biological, pharmacological and molecular biological approaches, the obtained knowledge is applied for the development of clinically applicable strategies for diagnostic and therapeutic purposes. Laboratories Endothelial Biomedicine & Vascular Drug Targeting (EBVDT), Matrix Accumulation, Tissue Repair, and Inflammation (MATRIX), Cardiovascular Regenerative Medicine (CAVAREM), ImmunoEndocrinology, Immune Regulation & Ageing, (Epi)Genetic Editing (EGE), and Experimental Pulmonology and Inflammation Research (EXPIRE) combine their research efforts to achieve this aim.
The research performed within the Medical Biology division is part of the Transplantation, Immunology and Inflammation (TRIO) division of the research institute GUIDE

The Medical Biology division participates in various educational programs for students in Medical Biology, Pharmacy and Medical Sciences, as well as Ph.D. students and HBO/HLO students. Besides basic courses in Immunology, students can join the laboratories for short and long term traineeships.


Contact information:
University Medical Center Groningen
Faculty of Medical Sciences
Pathology and Medical Biology
Medical Biology division
Hanzeplein 1 (EA11)
9713 GZ Groningen
The Netherlands
phone: +31-50 3618043

| | |
| --- | --- |
| Last modified: | 31 March 2021 3.39 p.m. |