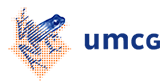 PI: E.G.E. (Liesbeth) de Vries, Prof.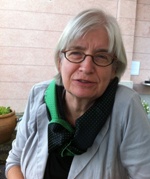 Position: Professor
Contact: email
Phone number: +31 (0)50 361 2934
Publications: Pubmed
Biography
Prof. Dr. E.G. Elisabeth de Vries, MD, PhD, is Professor of Medical Oncology at the University Medical Center Groningen, Groningen, the Netherlands. She is involved in patient care, teaching, and research. She actively promoted the view that a multidisciplinary approach with close interactions between the laboratory and clinic is crucial for improving prospects for cancer patients. Her focus is on interdisciplinary, translational research, aiming for personalized medicine. Her research lines are aimed at increasing the sensitivity of tumors to anticancer drugs, and she uses imaging techniques to support this.
Apart from laboratory studies, she performs and coordinates clinical trials. She has received numerous grants, including grants from the Dutch Cancer Society and EU. She has supervised over 95 PhD students and published over 850 PubMed listed papers. She is currently co-chair of the Response Evaluation Criteria in Solid Tumours (RECIST) committee on behalf of the European Organization for Research and Treatment of Cancer (EORTC) and she is chair of the European Society of Medical Oncology (ESMO) Magnitude of Clinical Benefit Scale (MCBS) working group and the ESMO Cancer Medicines Committee and she works with the World Health Organization (WHO) on the composition of the essential medicines list.
In 2002, she was appointed as a member of the Royal Academy of Arts and Sciences (KNAW). She received the ESMO award in 2009. She is Fellow of the European Academy of Cancer Sciences. She was awarded a Royal Netherlands Academy of Sciences professorship in 2011.
Major research lines
Primary focus on international collaboration to improve cancer treatment and on interdisciplinary, translational research aiming for personalized medicine.
Improving cancer care by defining tumor response criteria and the magnitude of clinical benefit that patients can obtain from cancer drugs.
Clinical and translational research in breast cancer and neuroendocrine tumors.
Translational oncology and early drug development using molecular imaging to visualize tumor-specific targets and the effects of immunotherapy.
| | |
| --- | --- |
| Last modified: | 24 May 2019 1.20 p.m. |