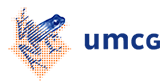 PI: Annemiek M.E. Walenkamp, MD PhD
Position: MD
Contact:
email


Phone number: +31 (0)50 361 2824
Publications: Pubmed
Biography
Annemiek Walenkamp is a medical oncologist, working on brain tumors and neuroendocrine tumors at the University Medical Center Groningen, the Netherlands. She obtained her medical degree in 1997 from the University of Utrecht and her Ph.D. in 2002 from the University Medical Center Utrecht, the Netherlands.
She performed her laborotory work for her PhD thesis in the experimental microbiology department in Utrecht and this led to a long term collaboration that combines the expertise on microbiology and oncology leading to novel approaches to translate the knowledge obtained in bacteria into relevant drugs in cancer. She is involved in patient care, teaching, and research.
Her research lines are aimed to find new approaches to target cancer cells, and improve quality of life and treatment results in patients. Apart from laboratory studies, she performs and coordinates phase II-III studies. Her work is funded by several grants, including grants from the Dutch Cancer Society. She participated in and supports the Alpe d'HuZes initiative and is a member of the advisory board of the Dutch Neuro Endocrine Cancer patient network.
Group Members
Grytsje Bouma - MD/PhD student
Martine den Hollander - MD/PhD student
Lotte de Hosson - MD/PhD student
Marloes Peters - MD/PhD student
Karin Tamas - MD/PhD student
Niek Westerink - MD/PhD student
Co-promotor of PhD theses
Dr. Jennifer Boer, "Targeting FPR1 and CXCR4 in cancer and the contribution of the tumor microenvironment" (June 15, 2015)
Dr. Roeliene Kruizinga, "Role of VEGFA, CXCR4 and VHL mutation in tumour behaviour" (April 28, 2014)
Dr. Urszula Domanska , "Tumor microenvironment: preclinical insights into therapy resistance and targeting strategies" (December 9, 2013)
For further information regarding her research, please contact Annemiek Walenkamp
Selected Publications
den Hollander MW, Bensch F, Glaudemans AW, Oude Munnink TH, Enting RH, den Dunnen WF, Heesters MA, Kruyt FA, Lub-de Hooge MN, Cees de Groot J, Pearlberg J, Gietema JA, de Vries EG, Walenkamp AM.

TGF-β antibody uptake in recurrent high-grade glioma imaged with 89Zr-Fresolimumab PET. J Nucl Med. 56:1310-4, 2015.
van Marion DM, Domanska UM, Timmer-Bosscha H, Walenkamp AM.

Studying cancer metastasis: Existing models, challenges and future perspectives. Crit Rev Oncol Hematol. 2015 Aug 10. pii: S1040-8428(15)30024-X. doi: 10.1016/j.critrevonc.2015.08.009.

[Epub ahead of print]
Boer JC, van Marion DM, Joseph JV, Kliphuis NM, Timmer-Bosscha H, van Strijp JA, de Vries EG, den Dunnen WF, Kruyt FA, Walenkamp AM. Microenvironment involved in FPR1 expression by human glioblastomas. J Neurooncol. 123:53-63, 2015.
Walenkamp A

, Crespo G, Fierro Maya F, Fossmark R, Igaz P, Rinke A, Tamagno G, Vitale G, Öberg K, Meyer T. Hallmarks of gastrointestinal neuroendocrine tumours: implications for treatment. Endocr Relat Cancer. 21:R445-60, 2014.
Taal W, Oosterkamp HM, Walenkamp AM, Dubbink HJ, Beerepoot LV, Hanse MC, Buter J, Honkoop AH, Boerman D, de Vos FY, Dinjens WN, Enting RH, Taphoorn MJ, van den Berkmortel FW, Jansen RL, Brandsma D, Bromberg JE, van Heuvel I, Vernhout RM, van der Holt B, van den Bent MJ. Single-agent bevacizumab or lomustine versus a combination of bevacizumab plu lomustine in patients with recurrent glioblastoma (BELOB trial): a dandomised controlled phase 2 trial. Lancet Oncol. 15:943-53, 2014.
van Asselt SJ, Oosting SF, Brouwers AH, Bongaerts AH, de Jong JR, Lub-de Hooge MN, Oude Munnink TH, Fiebrich HB, Sluiter WJ, Links TP, Walenkamp AM, de Vries EG. Everolimus reduces 89Zr-Bevacizumab tumor uptake in patients with neuroendocrine tumors. J Nucl Med. 55:1087-1092, 2014.
Domanska UM, Timmer-Bosscha H, Nagengast WB, Oude Munnink TH, Kruizinga RC, Ananias HJ, Kliphuis NM, Huls G, de Vries EGE, de Jong IJ, Walenkamp AM. CRCR4 inhibition with AMD3100 sensitizes prostate cancer to docetaxel chemotherapy. Neoplasia, 14:709-18, 2012.
Domanska UM, Kruizinga RC, Nagengast WB, Timmer-Bosscha H, Huls G, de Vries EG, Walenkamp AM. A review on CXCR4/CXCL12 axis in oncology: no place to hide. Eur J Cancer. 49:219-30, 2013.
Kruizinga RC, Bestebroer J, Berghuis P, de Haas CJ, Links TP, de Vries, Walenkamp AM.

Role of chemokines and their receptors in cancer. Curr Pharm Des.15:3396-416, 2009.
Walenkamp AM, Boer IG, Bestebroer J, Rozeveld D, Timmer-Bosscha H, Hemrika W, van Strijp JA, de Haas CJ.

Staphylococcal superantigen-like 10 inhibits CXCL12-indeuced human tumor cell migration. Neoplasia. 11:333-44, 2009.
Walenkamp AM

, Sonke GS, Sleijfer DT.

Clinical and therapeutic aspects of extrapulmonary small cell carcinoma. Cancer Treat Rev. 35:228-36, 2009.
Bestebroer J, van Kessel KP, Azouagh H, Walenkamp AM, Boer IG, Romijn RA, van Strijp JA, de Haas CJ.

Staphylococcal SSL5 inhibits leukocyte activation by chemokines and anaphylatoxins. Blood. 113:328-37, 2009.
Coenjaerts FE, Walenkamp AM, Mwinzi PN, Scharring J, Dekker HA, van Strijp JA, Cherniak R, Hoepelman AI. Potent inhibition of neutrophil migration by cryptococcal mannoproetin-4-indeuced desensitization. J Immunol. 167:3988-95, 2001.
van Elden LJ, Walenkamp AM, Lipovsky MM, Reiss P, Meis JF, de Marie S, Dankert J, Hoepelman AI.

Declining number of patients with cryptococcosis in the Netherlands in the era of highly active antiretroviral therapy. AIDS. 14:2787-8, 2000.
Walenkamp AM

, Verheul AF, Scharringa J, Hoepelman IM.

Pulmonary surfactant protein A binds to Cryptococcus neoformans without promoting phagocytosis. Eur J Clin Invest. 29:83-92, 1999.
---
| | |
| --- | --- |
| Last modified: | 15 September 2015 09.55 a.m. |