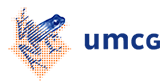 Introduction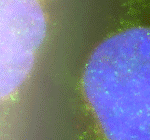 In the Laboratory of the Department of Medical Oncology and Gynecological Oncology both basic and clinical researchers from different nationalities work in a stimulating environment with the shared goal to improve the treatment of cancer patients. The education and training of students and young scientists forms another pillar of our activities.
Our research interests range from basic tumor biology via translational research to clinical research. They include:
The identification and characterization of novel therapeutic targets,
Increasing tumor sensitivity for chemotherapeutic drugs,
Developing better imaging strategies and molecular biomarkers for tumor detection and patient monitoring,
Early clinical studies with novel therapeutics, palliative care in cancer patients,
Reducing of side effects of therapy in cancer survivors (healthy aging).
The Department of Medical Oncology is headed by prof. dr. Jourik (J.A.) Gietema. The laboratory is supervised by prof. dr. Steven de Jong and prof. dr. Frank Kruyt.
The Department of Gynecological Oncology is headed by prof. dr. Hans (H.W.) Nijman. The laboratory is supervised by Dr. Bea Wisman.

The PI's and research lines of the two departments are listed here.
| | |
| --- | --- |
| Last modified: | 30 November 2015 4.26 p.m. |