Early Stage Researchers Academic Medical Centre at the University of Amsterdam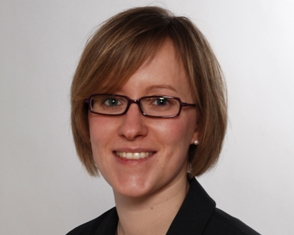 Novel peroxisomal disorders and the role of compartmentalization
Kim will focus on the identification (by immunofluorescence microscopy) of novel peroxisomal disorders with reduced peroxisome abundance in the repository of cell lines from patients with undefined peroxisomal defects followed by thorough biochemical and genetic characterization of the underlying defect and the resulting pathophysiology. Alterations in signal transduction pathways will be analyzed in collaboration with the University of Exeter, UK. Kim will participate in the research on the role of compartmentalization in metabolism and the metabolic consequences of peroxisomal defects. Part of these studies will be performed at the University Medical Centre Groningen and Lifeglimmer (Berlin).
Supervisor: Dr. Hans R.W. Waterham (h.r.waterham@amc.uva.nl)
Co-Supervisor: Prof. Dr. Michael Schrader, University of Exeter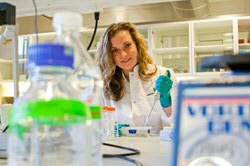 Improved diagnostics and therapeutic leads for peroxisomal disorders
Katharina will focus on the improvement of diagnostic methods for patients with peroxisomal defects. She will identify biomarkers (in collaboration with MDiscoveries) for these defects and assess the in vitro effects and efficacy of different putative therapeutic approaches. This includes leads for novel therapeutic approaches that will emerge from other PhD projects in this ITN. Part of the research will be performed at the University of Exeter and MDiscoveries (Potsdam).
Supervisor: Dr. Hans R. Waterham (h.r.waterham@amc.uva.nl)
Co-Supervisor: Dr. Nicolas Schauer, MDiscoveries, Potsdam
| | |
| --- | --- |
| Last modified: | 01 March 2018 4.49 p.m. |