To construct a bio-based evaluation system: The sustainability influence of the biomass development and utilization in Loess Plateau | Yanmei Liu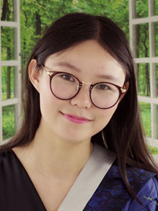 Field | Discipline
Expertise
Summary
Biomass as a source for renewable for low carbon energy carriers and materials is one of the key mitigation options to curb global CO2 emissions. However, the production of large amounts of sustainable biomass is a challenge due to large land and water requirements amongst others. Large scale land use change can furthermore impact biodiversity, rural economies, soils etc. Impacts can both be positive and negative, depending strongly on land use strategies, crop – land combinations and sustainability requirements. This is a large science field under continuous development. One of major promising ways to produce sustainable biomass without competing with food supplies, is the regeneration, e.g. by means of reforestation, of degraded lands. Such schemes can restore soil fertility over time, store more carbon, revive rural communities and have positive impacts on biodiversity, with additional biomass production as a result. However, the potentials, overall impacts (e.g. on watersheds) and economic feasibility depend strongly on regional and local conditions. Water availability is generally one of the most important concerns and constraints, while at the same time, when revegetating the area is successful, water retention functions and regional climate can be positively affected as well. This requires specific attention.
The Loess Plateau, a region of more than 60 million hectares in northwestern China, is one of the most seriously eroded places in the world. Cropland is normally converted into grassland, shrub, and forest. With the mean annual temperature of 6-10°C and mean annual precipitation largely between 300 and 600 mm, the region that spans from arid, semiarid to semi humid zones and the climatic and soil conditions favored grasses over trees for restoration. Thus, it has been previously suggested that the Loess Plateau holds a great potential for the production of biomass which could include herbaceous energy crops or various tree species. Switchgrass, a species growing high and with large root biomass, was able to adapt to semiarid areas and produced a high biomass in the Loess Plateau.
The objective of my study is to construct an economic and environmental evaluation system for biomass production for degraded lands. This evaluation system will be tested by means of an analysis in the northwest of China. This impact analysis framework will build on state-of-the-art frameworks as developed under the Roundtable for Sustainable Biofuels, ISO and recent analyses in various countries by Hilst et al, amongst others.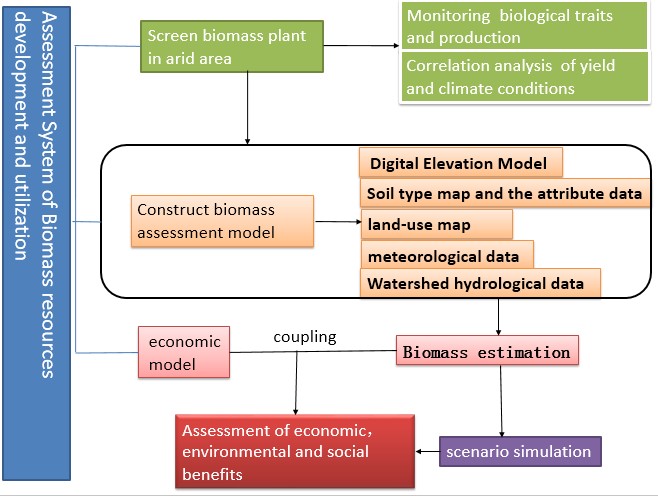 ---

Supervision by
Co-promotor Dr. Astley Hastings van de University of Aberdeen.

Co-promotor Prof. dr. Shaolin Chen | College of Life Sciences; Director; Biomass Energy Center for Arid and Semi-arid Lands; Northwest Agriculture & Forestry University,Yangling, ,Shaanxi,China.
More information and contact details can be found on the personal profile of Yanmei Liu
| | |
| --- | --- |
| Last modified: | 11 April 2023 11.02 a.m. |