The feasibility of a Paris-proof European power system | Rebeka Béres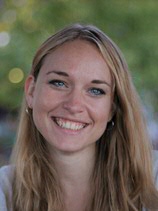 Field l Discipline
Energy transition and Decarbonisation

Power System Optimisation
Expertise
Energy Modelling

System optimisation

Hydrogen economy

Power sector emissions
Summary
In order to mitigate climate change, Europe has investigated decarbonisation strategies for the most carbon intensive sectors. In 2020, the European commission has set the ambitious target of cutting emissions by 55%, compared to 1990 levels. This would be the first step to reach net-zero emissions by 2050. Energy related industries are responsible for 29% of all European greenhouse gas emissions Consequently, decarbonisation of the European power sector is an essential component in the fight against climate change. We have 30 years to reach zero or even negative emissions. However, these 30 years will bring significant emissions during the energy transition. Moreover, deployment of low carbon energy technologies will inherently involve significant emissions, due to the production, installation and infrastructural changes required. Therefore, an uncoordinated energy transition could result in exceeding the 1.5C° temperature increase limit set by the Paris Agreement.
Power system modelling and optimisation gives us the opportunity to plan ahead and find the most reliable and cost-effective zero emission power system configurations. With hourly resolution generation planning, even highly intermittent energy sources, such as wind and solar can be integrated to the European power system with certainty. These weather dependent energy sources can be analysed under different weather years to ensure resilience. Moreover, a wide range of technoeconomic factors and targets or constraints are investigated to ensure zero emission plans for possible future scenarios, such as a power system, without nuclear or bioenergy, or with large scale hydrogen economy to mention a few. With further analysis and long term planning, the feasibility of implementation, as well as direct and indirect emissions involved in these possible future pathways will be investigated.
The output of this research should assist decision and policy making regarding the energy transition and climate change.
---
Supervision by
More information and contact details can be found on the personal profile of Rebeka Béres
| | |
| --- | --- |
| Last modified: | 11 April 2023 10.59 a.m. |