Reconstruction and Mapping of Fossil Carbon flows as feedstock for Global Production Network | Kaan Hidiroglu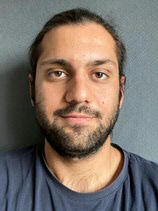 Field l Discipline
Industrial Ecology

Network Theory

Big Data
Expertise
Input - Output Analysis

Life Cycle Assessment

Network Analysis
Summary
With debates surrounding the ongoing energy transition, many different aspects of fossil-fuel use is being researched. Besides all the efforts to mitigate the use of fossil-carbon resources for energy generation purposes, the utilization of such sources for non-energy generation purposes still hold a prominent share. It was estimated by BP Energy Outlook in 2017 that non-energy use of fossil-carbons would be the largest source of fossil fuel demand growth by 2035.
Industrial sectors highly utilize fossil-carbon for feedstock purposes. Chemical sector, one of the leading sectors on fossil carbon feedstock use, have a high pressure on the environment regarding emissions and waste streams, which accounts to 74% of total non-energy use emissions from industrial sectors. Thus, industrial sectors are a big source of GHG emissions and would be beneficial to investigate the sub-sectors of the industry.
Coupled with the trend of globalization and the emergence of the 'Global Production Network', feedstock fossil-carbon is being transferred within sectors both on a national and international level to be utilized on different levels of production. Observing these fossil-carbon flows utilized as feedstock on a global level would yield the characteristics of this network and enable pinpointing the streams of fossil carbon. In order to investigate the flows both on a national and global scale, a hybrid Input-Output Analysis and LCA framework will be integrated into this research. Besides this approach, the network theory approach will be used in order to take snapshots of the entire network on different time stamps, highlighting important countries/sectors for the network.
This research will be novel in the sense that no prior research has attempted such extensive mapping of fossil carbon flows for feedstock purposes for the entire Global Production Network. This will enable further research on possible pathways to mitigate the use of fossil carbon for feedstock purposes, as well as for energy generation purposes.
---

Supervision by

More information and contact details can be found on the personal profile of Kaan Hidiroglu
| | |
| --- | --- |
| Last modified: | 11 April 2023 10.56 a.m. |