Implementation strategy of carbon trading as a subsidy mechanism for new energy vehicles | Qingyun Nie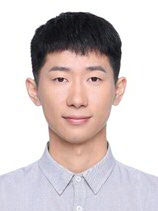 Field l Discipline
Energy economics

Sustainable development management

Energy and environmental sciences
Expertise
New energy vehicles subsidy

Carbon trading

Game theory

Multi-energy dispatch
Summary
From a global perspective, the transportation sector has become the second-largest carbon-emitting field after the electricity and heat producer sector, reducing its carbon emissions has become the top priority for sustainable social development. Thus, new energy vehicles with significant energy-saving and emission-reduction benefits are increasingly favored by modern society. Many countries have used purchase subsidies to promote the market proliferation of new energy vehicles in the past few years, such as China, the United States, and Germany. However, some countries, including China, have planned to eliminate the purchase subsidy policy because the direct financial incentive of the purchase subsidy will result in an unsustainable and non-competitive-oriented development trend of the new energy vehicle market. How to adopt a more scientific and reasonable incentive system after this to further promote the proliferation of new energy vehicles and drive the electrification of the transportation sector is an important part of ensuring the achievement of carbon reduction targets in different countries.
Carbon trading on the consumption-side can change individual energy use behaviors and habits, it has been widely recognized as an effective measure to reduce carbon emissions at the household and individual levels. Based on this, some scholars have tried to apply carbon trading to the transportation sector, by making fuel vehicle owners bear environmental responsibility for the carbon emissions of their driving and transferring the economic benefits to new energy vehicle owners to provide subsidies for them. It is expected to become a new incentive policy for new energy vehicles. Several studies have discussed the effectiveness of using carbon trading to subsidize new energy vehicles, while there is currently no research on how carbon trading is applied in new energy vehicle subsidies, such as application strategies and implementation details, which makes the implementation of carbon trading in new energy vehicle subsidies still exist a gap between theory and practice.
This study will systematically explore practical strategies and recommendations for the application of carbon trading in new energy vehicle subsidies. It also compares the effects of its implementation with purchase subsidies and incentives such as purchase and use privileges and charging pile subsidies, and analyzes the advantages of carbon trading as a subsidy system, which can provide new ideas for the implementation of new energy vehicles incentives.
---
Supervision by
Daily supervisor

Dr. Y. (Yuli) Shan

| Integrated Research on Energy, Environment and Society - IREES | ESRIG, University of Groningen
| | |
| --- | --- |
| Last modified: | 11 April 2023 11.24 a.m. |