Carbon dioxide (CO2) capture, transport and storage (CCTS), infra-structure, and options of enhanced oil and gas recovery (EOR)/(EGR) for the benefit of the Mozambique region | Felix Paipe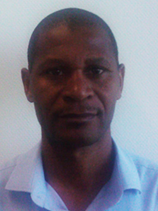 Field | Discipline
Expertise
Summary
The use of energy in the different activities, such as oil and gas sectors, steel, cement, aluminium smelter, coal mining, power plants, manufacturing, chemical industries, and others, usually cause carbon dioxide (CO2) emission that contributes to the global warming. Global warming damages biodiversity, ecosystems and eventually existing human food systems. By using carbon dioxide capture, transport and storage (CCTS) technology we can significantly reduce emissions from those activities. According to studies from the International Energy Agency (IEA), the CCS process may contribute to a 19 % reduction in global gas emissions. Straight forward CO2 storage in in economically exploited oil and gas reservoirs will both, remove CO2 from the atmosphere, and improve the recovery factor. The acceleration of the production combined with an improved sweep efficiency, are the main driver behind in existing worldwide enhanced oil and gas recovery (EOR)/(EGR) schemes.
Mozambique, being involved in this greater challenge, can contribute in this fight against global warming by setting up the mitigate measure based in facts. Also, the country has a challenge to create a databases of sources related to CO2 capture, transport and storage (CCTS) technology, which has to be merged. This data is used for potentials of infra-structure for CO2 storage, together with HSE risks caused by CO2 emission and storage, and the information from oil and gas industry on EOR/EGR processes, an inventory will be created, by using decision trees and modelling work and feasibility studies, academia and the public and private sector will be provided with the possibilities for the Mozambique region to store CO2 and to make decisions how and where to roll out these storage and production options.
In this PhD project, the general objective is to analyse the infrastructure for CCTS and the possibilities for CO2-EOR/EGR in different basins in Mozambique (e.g. Mozambique Basin) in Mozambique region. The activities of research include literature studies in four categories, namely: a) carbon dioxide (CO2) capture and storage (CCS) technology; b) transport and infrastructure for CO2 storage, including health, safety and environment (HSE); c) the CO2 injection process; and d) enhanced oil and gas recovery (EOR)/(EGR) methods. The methods of research will compare different modelling tools such as: energy-system-simulation model for generate scenarios data for CCS; COMOSOL, eclipse computational model (ECM), STAR and IMEX software, for reservoir simulation modelling; estimate the resources available and provide techno-economic analyses of enhanced recovery schemes. Estimating the potential oil, gas and CO2 volumes, risk analysis and economics assessments are used, including Monte Carlos Simulation, expected monetary value (EMV) scenarios and decision trees.
Key words: Carbon dioxide (CO2) capture, transport and storage; enhanced oil and gas recovery (EOR)/(EGR) and CO2 injection.
---
Supervision by
Promotor Prof. dr. A.P.C. (André) Faaij | Integrated Research on Energy, Environment and Society - IREES | ESRIG,

University of Groningen.

Co-promotor Dr. Karl-Heinz Wolf | Delft University of Technology (TU Delft), Department of Geoscience & Engineering.

Co-promotor

Prof. d

r. Luís Hélder Mendes Lucas

| Center of Excellency Studies in Oil and Gas Engineering and Technology (CS-OGET), University of Eduardo Mondlane (UEM).
Contact details:
Energy Academy Europe, Nijeborgh 6, 9747 AG Groningen
Telephone | +31 (50) 363 4609
E-mail | f.a.g.paipe rug.nl

| | |
| --- | --- |
| Last modified: | 29 November 2022 11.33 a.m. |