Optimization of micro grids with renewable energy electricity generators | Emilia Come Zebra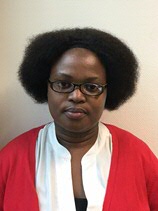 Field | Discipline
Off-grid rural electrification
HRES
Techno-economic viability of HRES
Expertise
Summary
In developing countries, most of the population living in remote areas rely on three-stone fires based on traditional biomass (wood and charcoal) for cooking and the lighting is provided by candles or kerosene lamps which are considering high pollutants due to the smoke, therefore access to electricity has been identified as a crucial factor to improve the life conditions.
The main goal to be achieved in this research is to understand how access to electricity through renewable energy can be achieved and accelerated.
Although renewables such as wind and solar energy, but also bioenergy are intermittent due to climatic and seasonal variations, their combined and integrated use via micro grids is seen as the most suitable solution. Micro grids with renewable electricity generators solutions can be viable way not just to supply energy but also as the future power systems configuration providing clear economic and environmental benefits compared to grid system.
This research proposal will address the combination of renewables (solar, wind, hydro and biomass) with conventional fossil energy back-up through the "optimization of micro grids with renewable energy electricity generators" and investigate that in relation to specific local and regional conditions. These conditions include the techno-economic factors, but also socio-economic factors of the rural communities and settings in question.
A flexible HOMER (Hybrid Optimization Multiple Energy Resources) software tool will be essential part for the micro grids design optimization in order to model a mix of conventional fuels and renewable energy to determine the most cost-effective configuration for each system and also modelling the physical implementation of the system as well as the life cycle cost including installing and operating costs and also other modelling tools. The research will thus address considerations in the socio-economic context, in particular the regulatory framework and a viable business model to attract investments in micro grid generation systems as well as technical, economic and social aspects.
---
Supervision by
Prof. dr. A.P.C (André) Faaij | Integrated Research on Energy, Environment and Society - IREES | ESRIG,

University of Groningen.

Dr. H.J. (Henny) van der Windt | Integrated Research on Energy, Environment and Society - IREES | ESRIG,

University of Groningen.

Dr. Geraldo Nhumaio | University Eduardo Mondlane (UEM) - Mozambique.
Contact details:
Energy Academy Europe, Nijeborgh 6, 9747 AG Groningen
E-mail | e.i.come.zebra rug.nl

| | |
| --- | --- |
| Last modified: | 23 November 2021 09.46 a.m. |