Evaluation of liquid organic hydrogen carrier as an enabler of sustainable energy infrastructures | Longquan Li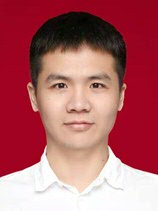 Field | discipline
Renewable energy
Energy scenarios development
Expertise
Thermodynamic modeling
Techno-economic evaluation
Summary
Transformation of the energy system towards renewable energy sources becomes inevitable to counteract the harmful effects of fossil fuels including global temperature rise. Utilizing energy from renewable energy sources bring up challenges including fluctuating power generation and energy transport. Hydrogen arises as an attractive energy carrier option to tackle these problems in a low-carbon energy system. Hydrogen is equally versatile as electricity as it can be used across all sectors and it has multiple production routes, which increases the flexibility options of the whole energy system and further reduces the energy cost. This increases the choices for low-cost production depending on regional resources and energy mix. Hydrogen can be further converted to other energy carriers and can be stored at higher energy densities than electricity, which make it more suitable for long-term storage and long-distance transport.
There are different options for hydrogen storage and transportation and each option is characterized by specific advantages and disadvantages. Hydrogen storage in liquid organic hydrogen carriers (LOHC) is an option that allows for hydrogen handling in high volumetric energy storage density under ambient conditions and further provides a higher safety level compared to the above-mentioned options. Another reason that makes this solution so attractive could be that it enables a new type of hydrogen economy that makes use of the existing infrastructure for liquid fuels. LOHC system consists of pairs of hydrogen-lean, typically aromatic liquid (H0-LOHC), and hydrogen-rich, typically alicyclic liquids (Hx-LOHC). H0- LOHC stores hydrogen in an exothermic catalytic hydrogenation reaction while hydrogen-release from Hx-LOHC compounds proceeds by an endothermic catalytic dehydrogenation reaction. The proposed PhD project will try to figure out how and to what extent the LOHC can enable the future sustainable energy infrastructures.
---
Supervision by
Promotor M.A. (Machteld) van den Broek | Integrated Research on Energy, Environment and Society - IREES | ESRIG, University of Groningen.
Co-promotor Prof. dr. A. (Aravind) Purushothaman Vellayani | Energy Conversion | ESRIG, University of Groningen.
Co-promotor Dr. A.V. (Anatoli V) Mokhov | Energy Conversion | ESRIG, University of Groningen.
More information and contact details can be found on the personal profile of Longquan Li.
| | |
| --- | --- |
| Last modified: | 15 November 2021 4.04 p.m. |