EPOS: An Environmental Product Optimisation Strategy | Reino Veenstra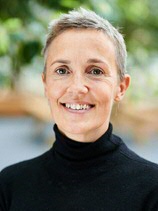 Field | Discipline
Environmental conscious product design

Industrial Design Engineering
Expertise
Design methodology
Human factors
Environmental product optimisation
Summary
"If you want to teach people a new way of thinking, don't bother trying to teach them. Instead, give them a tool, the use of which will lead to new ways of thinking".
- R. Buckmister Fuller -
Optimising products' impact on nature requires an interdisciplinary and integral approach. It requires weighing incomparable and incompatible environmental impact effects to a vast complex of product related causes. It requires thinking in product systems in order to look for possibilities to decrease the product bound environmental impact beyond the focal tangible artefact. It also requires balancing the interests of nature, people, and companies. But most challenging of all, is that it requires foreseeing the entanglement of all these facets for an as yet unexciting product. The environmental product optimisation strategy, EPOS, is developed for just that.
EPOS incorporates a 5 phase design process, 1 founding model, and 2 core methods.
The design process includes the preceding assignment deliberation, for a head start
The model, for underpinning the correlations between environmental- and other product aspects
The methods, to aid interdisciplinary attunement as well as monitoring developments throughout the design process
Phase specific versions of the methods, for timely and dedicated focus
All EPO means are based on readily applied design methodology for easing implementation into practice. A manual is in the making, containing a quick guide, extensive background information, and examples, to further support design teams.
This PhD project has almost finished, reaching its aim, to research and develop means for environmental product optimisation by design. Besides the proposed strategy, the studies led to process bound-, methodological-, and collaboration criteria and concepts. These may also be useful in search for other and better design approaches for environmental product optimisation. Additionally, this study's line of reasoning might not stop at that, as it hopefully challenges thought beyond the constraints of product design.
Mrs Reino Veenstra, MSc
Despite being an Industrial Design Engineer, which she became in 2000 at Delft Technical University, she concentrated more on research than design. Over time, the field of interest shifted from user centred design to world centred design, or from UCD to WCD. A constant has been the focus on the methodological means for either.
Currently she works at the Hanze University Groningen at the department of engineering, where she still does what she loves best; teaching. Besides that, she sparks up the discussion on sustainability and interdisciplinary product development. Her PhD-studies look into these topics too and are supervised by the University of Groningen.
---

Supervision by
Promotor

Prof. dr. H.C. Moll

| Integrated Research on Energy, Environment and Society - IREES | ESRIG, University of Groningen.

Co-promotor W.J.T. van Gemert | Hanze University of Applied Sciences.

More information and contact details can be found on the personal profile of Reino Veenstra
| | |
| --- | --- |
| Last modified: | 11 April 2023 09.28 a.m. |