Determination of the environmental impacts of ocean energy production on marine biodiversity, under Life Cycle Assessment perspective | Dora Ruiz Mendez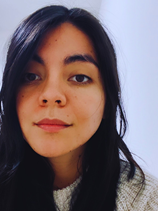 Field l Discipline
Marine biodiversity

Ocean energy
Expertise
Life Cycle Assessment

Environmental Engineering
Summary
The oceans represent a considerable source of renewable energy with high potential. However, nowadays ocean renewable energy accounts for the smallest contribution of all types of renewable energy worldwide and has not reached their maximum development yet. Overall, ocean energy technologies do not generate greenhouse gases during the operation, providing the potential to significantly contribute to emissions reductions. Nonetheless, social, and environmental impacts need to be evaluated in detail to allow successful deployments of devices.
Life Cycle Assessment (LCA) is a standardized method that allows the evaluation of environmental impacts throughout a system's life cycle, thus is an adequate tool for assessing the environmental consequences of technological systems comprising various stages that affect ecosystems in different ways and at different locations. Several studies have been developed to evaluate the direct and indirect environmental impacts due to materials and energy required over its useful life. However, there is a lack of information about the alteration to marine biodiversity, underwater noise, habitat change, potential collision risk and other aspects of the ocean technologies.
Information about potential impacts to marine biodiversity is vital to promote the advance of ocean energy technologies and life cycle assessment provides a framework that allows tackling this issue. At this moment, most of the life cycle assessment studies are highly focused on climate change impact and then, the potential effect on the marine environment has been left out. Right now, there are no LCA models that allow us to identify these trade-offs yet. As part of the UNAM-UG Double Degree PhD Program, the purpose of this research is the development of a model based on LCA to quantify the impact of ocean renewable energy on marine biodiversity. This project is of utmost emerging relevance and represents, therefore, cutting-edge research.
---
Supervision by
Promotor

Prof. dr. H.C. Moll

| Integrated Research on Energy, Environment and Society - IREES | ESRIG, University of Groningen

Daily supervisor

Dr. R.M.J. benders

| Integrated Research on Energy, Environment and Society - IREES | ESRIG, University of Groningen.
More information and contact details can be found on the personal profile of Dora Ruiz Mendez
| | |
| --- | --- |
| Last modified: | 06 April 2023 5.10 p.m. |