Assessing social sustainability performance among global supply chains|Danyang Zhang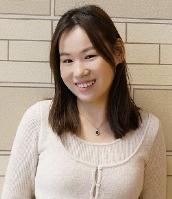 Field l Discipline
sustainable development

environmental economics

and global value chains.
Expertise
input-output analysis

structural decomposition analysis
Summary
Social sustainability is one of the most important pillars of sustainable development. Many of the 17 sustainable development goals (SDGs) proposed by the united nations e.g. poverty eradication (SDG1), health and wellbeing (SDG 3), quality education (SDG 4), gender equality (SDG 5), and decent work (SDG 8) address social issues of development.
The achievement of social SDGs may be affected by expanding and transitioning global supply chains (GSCs), as production fragmentations are accompanied by massive transfers of social and environmental burdens along supply chains together with economic benefits. Recently a growing number of studies examine how global supply chains influence sustainability, with most studies focusing on the environmental domain, including energy consumption, CO2 emissions, and material consumption.
Due to the fuzzy definitions and the lack of detailed and timely data for social indicators, social sustainability dimensions are rarely considered in GSC sustainability research, except for a few studies that incorporated some specific social aspects, e.g. job opportunities and wages. However, social sustainability may have changed with changing GSC reconfiguration in the last two decades. In that case, the extent to which GSCs have been reconfigured and the impact of the reconfiguration on social sustainability remain to be systematically studied.
The research aims to examine the social sustainability performance of global supply chains since the 21st century. First, a social sustainability indicator system, which is closely related to GSCs and can be clearly quantified as a proxy of social SDGs, will be constructed based on the mechanism through which GSCs affect social SDGs. Then, trends of the social sustainability performance changes of global countries and industries through GSC production will be assessed. Next. the role of GSC structural change in national social sustainability performance changes will be quantified.
---

Supervision by
Prof. Dr. Klaus Hubacek

| Integrated Research on Energy, Environment and Society - IREES | ESRIG, University of Groningen.

More information and contact details can be found on the personal profile of Danyang Zhang
| | |
| --- | --- |
| Last modified: | 11 April 2023 09.44 a.m. |