Citizens' Resilience in Times of Crisis
The world is changing – and responding successfully and innovatively to the challenges of the times is characteristic of society itself. Settlers created new social networks to adapt to unknown environments, merchants changed their strategies to cope with war situations, and citizens found ways to deal with changing social climates in various forms of art. Studying the past provides us with an inventory of past experiences and alternatives when dealing with today's problems.
The Citizens' Resilience workshop was organized in the context of the RUG's research strand on Sustainable Society and further developed the theme of sustainable citizenship which was inaugurated at the interdisciplinary workshop "Civic Mirrors" held in June 2012. During this two-day workshop scholars from different fields of study presented their research, and students were also given the chance to present papers on this subject. Academics and students of premodern studies ranging from the classics to medieval and early modern history, from art and art history to literary studies, anthropology and law shared their research and their thoughts on ways in which premodern societies have conceptualized and communicated visions of self and community in dealing with crisis. Combined with some insights on modern ways of dealing with adversity, the aim is to connect all these themes to the issue of our own contemporary crisis.
A short report of the conference can be found here, an overview of the congress programme and abstracts of all papers given are available in the programme booklet. Keep an eye on our working papers page: elaborated versions of the papers given during the workshop will be added in the course of this year.
The workshop was sponsored by the Groningen Research Institute for the Study of Culture (ICOG).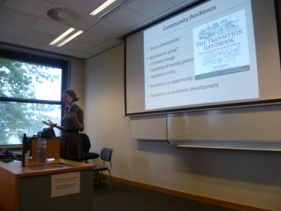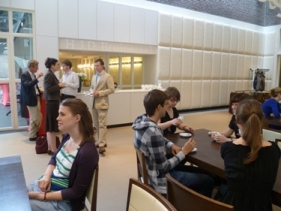 | | |
| --- | --- |
| Last modified: | 31 May 2017 2.03 p.m. |