Team members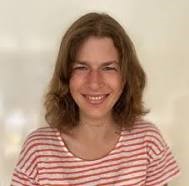 My name is Iva Peša and I am an Assistant Professor in Contemporary History at the University of Groningen. I am the Principal Investigator of the AFREXTRACT project. Apart from overseeing the project as a whole, I am responsible for the Zambian Copperbelt sub-project.
I started doing research in Zambia 15 years ago. During this period, I spent 2,5 years in Zambia (mainly in Mwinilunga, Kitwe, Ndola, and Mufulira), visiting various archives, conducting oral history interviews, and learning from people's stories about the past. While I am thrilled that this project will allow me to continue this work, I am also very excited about the opportunity to learn about Johannesburg and the Niger Delta.
The AFREXTRACT project expands my methodological toolkit. The project will not only conduct numerous interviews to understand people's lived experiences of environmental transformation, we will also work with literature and music. Taking cultural production and ethnography seriously, we hope to merge social, cultural, and environmental histories of resource extraction in Africa.
Please feel free to get in touch if you would like to learn more about the project, or if you would like to collaborate in any way. ( https://www.rug.nl/staff/i.pesa/ )
Tholithemba Lorenzo Ndaba
My name is Tholithemba Lorenzo Ndaba, I am a PhD candidate in the AFREXTRACT project, specialising in Environmental Histories of Resource Extraction in Johannesburg. I am from Meadowlands, one of the townships in Soweto, in Johannesburg, South Africa. Where I come from, I am surrounded by gold mine dumps, and growing up, I used to confuse these dumps to mountains, until a few years ago, I read a newspaper article, which suggested otherwise. It also suggested that the places around the gold mine dumps such as where I grew up in, were toxic and detrimental for one's health. As someone who is passionate about fighting for injustices that adversely incorporated groups face, this sparked an interest in me, I wanted to find out more about this topic and I decided to research it for my master's.
I did my master's in Sociology at the University of Johannesburg. My master's research focused on newly developed houses next to a (what I believe to be prematurely rehabilitated) mine dump, in Fleurhof, Johannesburg West. My findings confirmed what was displayed in my literature review, that the previously marginalised are always put in spaces that are not good and harmful to their health. Although not much was discovered on the health impact then, my study gave recommendations for further studies to be conducted in the future. Following this, I wanted to pursue further studies in other gold mining sites in Johannesburg, I will be able to do this within AFREXTRACT.
Working with AFREXTRACT I will be analysing and explaining the diversity of cultural and political responses to environmental change caused by gold mining in Johannesburg between the periods of 1950 to 2020. By being a part of this project, I hope that I can help share the stories of those people who are staying next to gold mine communities in Johannesburg, in a just manner. I want the reader's minds to travel through time, and with the aid of the music/poetry/ novels that will be used in the study, I want to enrich their understanding on the issues of environmental extractions in Johannesburg.
Upon completion of the project, I see myself doing more social and environmental impact studies, hopefully with AFREXTRACT. I want to continue to be the voice for the marginalised. I also see myself in academia, helping to nourish young minds, using bold and other out-of-the-box teaching methods which will help in finding modern solutions to dealing with issues (in this 4th IR) which come from the past. And finally, I want to help build and rebuild adversely incorporated communities.
My research interests include: Housing - South Africa – Johannesburg, Mine soils - Environmental aspects, Housing policy - South Africa, Mineral industries, Environmental Justice, Environmental Histories of Extraction, Adverse Incorporation, Social Justice, Environmental Pollution, Youth Citizenship.
Theresa Atutu
My name is Theresa Atutu and I am a PhD student in Environmental History. Currently, I am working on the AFREXTRACT comparative study project on the diversity of cultural and political responses to environmental change in the Niger Delta, Nigeria.
My BA is in History. During this, I developed a particular interest in contemporary history, and cultural and political responses to resource extraction. My dissertation was on a comparison of social, economic, political and environmental legal frameworks in the Soviet Union during the Stalin and Gorbachev eras. I used Kazakh identity and livelihood as a case study. This research venture developed my competence and interest in environmental history by examining policies' impacts on social, economic and environmental sectors.
My MA is in Global Environmental History. This was a multi-disciplinary and inter-disciplinary programme centred on understanding topics that focused on sustainability, anthropology, historical ecology, political ecology and development studies. I wrote my thesis on an assessment and exploration of oil management in the Niger Delta and the cultural, economic, environmental and political responses to this. I am passionate about history, sustainability and cultural studies, and would like to continue to research and have conversations in academia regarding these.
Hannah Heath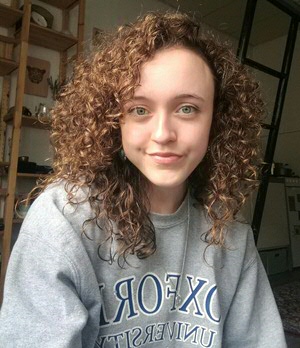 My name is Hannah Heath and I am a student-assistant for AFREXTRACT. I have completed a BA in History, including two years dedicated to studying Italian language and culture. During my bachelor studies, I discovered my interests for environmental history. After first having encountered Medieval environmental history, I turned to contemporary history, focusing mostly on the relationship between indigenous communities and their relationship with their land in cases of ecotourism and resource-extractive industries on the African continent. I have written my thesis on the topic of environmentalist opposition against the petroleum industry in the Nigerian Niger Delta. I am very excited to work with AFREXTRACT and to learn more about the environmental histories of the Zambian Copperbelt, Johannesburg and the Niger Delta.
| | |
| --- | --- |
| Last modified: | 11 October 2022 3.41 p.m. |