Sub-projects
Nigeria
When Shell and BP discovered oil in Nigeria's Niger Delta in 1956, the companies set up a rapidly growing petroleum industry in the country. In the following decades, this industry would forever change the physical and political landscape of Nigeria. Disagreements over oil ownership and access to its revenues have caused violent conflicts ever since the Nigerian Civil War in 1967-1970, while continuous gas flaring and massive oil spills have severely harmed the delicate Niger Delta ecosystem. During the 1990s, Ken Saro-Wiwa was able to mobilize the people of the Niger Delta in environmentalist protest, acting on an environmental consciousness that had existed long before.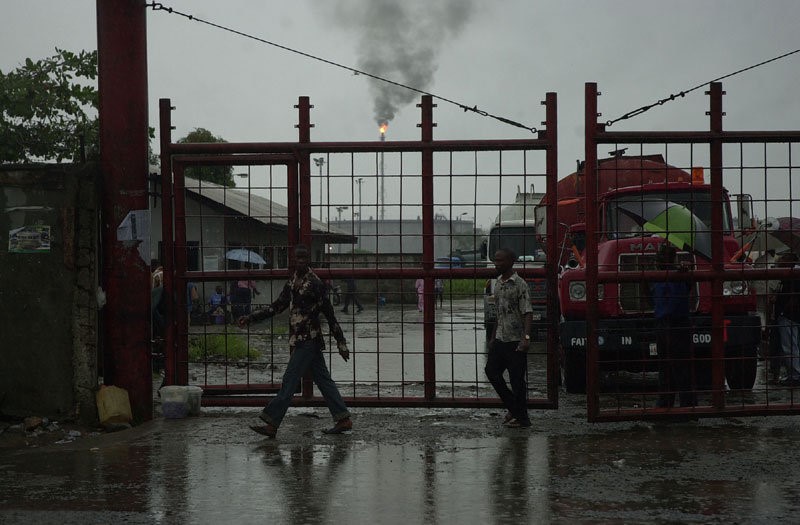 One of the sub-projects focuses on a specific case study within the Nigerian Niger Delta, providing insights into inhabitants' experiences with their rapidly changing and heavily polluted environment. The people of the Niger Delta have a mixed relationship with the oil industry, both despising its effects on their natural environment and desiring complete control over its revenues, and this double-sidedness makes the Niger Delta an excellent sub-project within AFREXTRACT.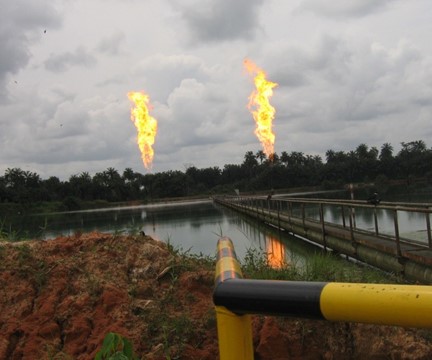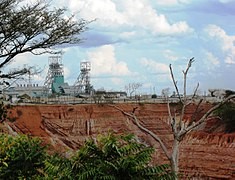 The opening of the Luanshya mine in 1927 marked the beginning of industrial copper mining in Zambia. Mining processes severely impacted the natural environment through lead, arsenic and sulphur dioxide pollution. When the Zambian state nationalised the mines in 1968, it was able to draw attention away from these detrimental environmental effects, leaving Zambian communities to learn to live with pollution, seemingly accepting it as an undeniable part of life. The Zambian population only grew a more visible environmental consciousness when the copper mines were privatised in the 1990s, prompting new environmental legislation. Zambia is a country in which environmental problems and damages were normalised by the Zambian state and its population, and the Copperbelt therefore provides a fascinating case study for comparison with Johannesburg and the Niger Delta.
Johannesburg
Gold mining on the Witwatersrand has heavily shaped the city of Johannesburg since its inception in 1886, dictating colonial policies and spurring urbanisation. For many local communities surrounding the Witwatersrand gold mines, the industry has only caused severe environmental degradation through heavy metal pollution, acid mine drainage, and the dumping of gold mining residues. Although the people of Johannesburg suffered these perilous damages, the Apartheid regime was able to curb any environmental protest for decades. Democratisation in 1994 finally allowed people to air their grievances, even if the space for discussion remained very limited. One of the sub-projects focuses on the effects of gold mining in Johannesburg through the case study of waste dumps. South Africa's unique history and cultural legacy in music and literature will contribute new and interesting insights to the study AFREXTACT.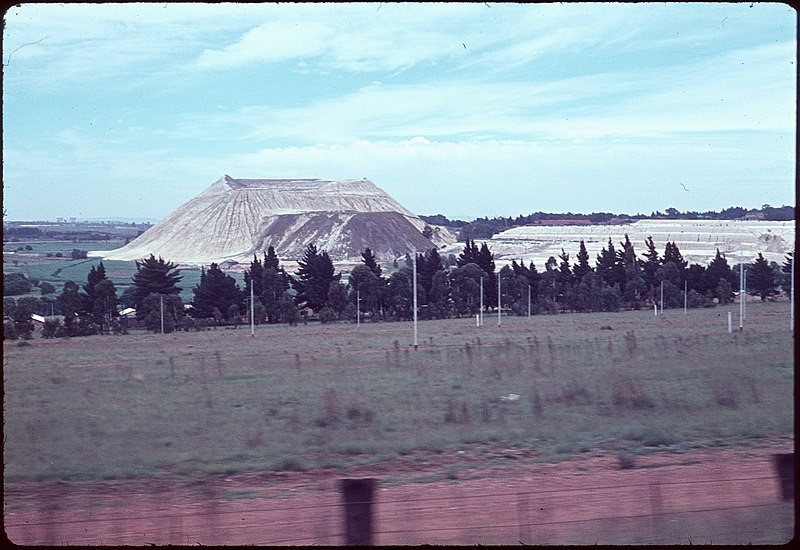 | | |
| --- | --- |
| Last modified: | 11 October 2022 3.37 p.m. |