The Carrera de Indias and the Making of the Early Modern Global
Historical Epistemology | The Politics of Global Connectivities | Modes of Reasoning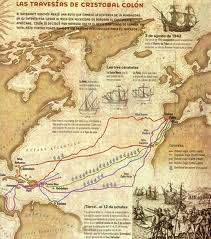 The Carrera de Indias and the making of the Early Modern Global is a research project that seeks to understand the connectivity effects derived from the making of the Carrera de Indias in the XVI C. and the formation of the early Spanish Empire.
Focusing on the emergence and early development of the Atlantic circuit that connected Seville (and Cadiz) with Havana, Santo Domingo, Veracruz and Cartagena de Indias, the project seeks to provide an understanding of its effects on the geopolitical imaginary of Europe.
The project is a historical epistemological analysis that seeks to fertilise thought on the idea of the global in early modern Europe, the constitution of the Spanish national imaginary, and the emergence of modern geopolitical thought.
The analysis is based on different source material such as Portolan cartography from the long sixteenth century, sailing itineraries, maritime insurance records of the period, as well as historical records on the establishment and operation of the Spanish Atlantic ports in America.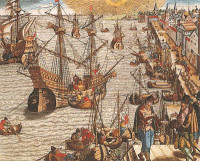 | | |
| --- | --- |
| Last modified: | 22 February 2017 3.24 p.m. |