Walking Concert
Voices of Women Walking Concert – December 1st, 2022
On Thursday December 1st we would like to invite you to join us for a walking concert.
We will start at 19:30 at Keldercafé Merlot (Oosterstraat 53, 9711 NR Groningen), with a performance by singer Renske de Boer and Saxophonist Gabija Bartulyte titled "The Trail of the Wolf". After, we will walk towards the Akerk (Akerkhof 2, 9711 JB Groningen), for the two other performances. Here we will start at 20:30 with "40 Ways of Being (a Woman)", as performed by Andrea Guterres and Wilma Pistorius. As the finishing act, mezzo-sopranos Lena Hasselman and Bettina Smith, accompanied by Lise K. Meling (harpsichord) will perform "Into the Unknown: Duets for Mezzo Sopranos".
If you want to join us, please fill in this form:
You can indicate whether you want to join both locations or just one of them. At Keldercafé Merlot there is a limited capacity, so please register in time if you want to attend. As for the A-Kerk, we will ask for a ticket fee of 10 EUR, which can be paid in cash at the door, or via a QR payment link.
The Trail of the Wolf
Gabija Bartulyte & Renske de Boer
'Inspired by the archetype of "The Wild Woman", saxophonist Gabija Bartulyte & singer Renske de Boer are walking the path of the endangered wolf, always following the moon. The urge for freedom, and the stories along the way are leading in the improvisations of this duo.'
40 Ways of Being (a Woman)
An exploration of physicality and gender identity for voice, organ, cello and electronic soundscape by Andrea Guterres and Wilma Pistorius
Viola Blache - soprano
Elisabeth Hubmann - organ
Wilma Pistorius – cello, composer
Andrea Guterres – soundscapes, composer
Performers
Elisabeth Hubmann, Viola Blache, and Andrea Guterres met while taking part in the Creative Performance Lab as part of their Master's studies at the Conservatorium van Amsterdam. The Creative Performance Lab is an interdisciplinary group of musicians who collaboratively develop music theatre performances using a combination of improvisation, theatre, and formal composition. Together, they have worked with various directors and theatre-markers, including Sebo Bakker, Anthony Heidweiller, and Ria Marks, performing together at ZID Theater, Theaterzaal, and Muziekgebouw aan 't IJ. Also an alumni of the Conservatorium van Amsterdam, Wilma Pistorius has collaborated with various artists on creating performances with theatrical elements. In 2018, she worked with cellist Doris Hochscheid and theatre-maker Ganna Veenhuysen to create an immersive interdisciplinary and theatrical performance around her cello solo piece the Moon Suite, which was performed in November Music in Den Bosch the same year. Together, the artists' diverse backgrounds and previous experience developing music theatre pieces will inform the collaborative process and ensure success in this interdisciplinary project.
Artistic Motivation
For as long as we have known, women's bodies have been subject to public scrutiny and subjugation. Today, a woman's relationship to her body is still rarely given the autonomy it deserves and remains firmly in the public eye. Yet as society finally approaches the point where it begins to recognise that gender is not a binary term, discrimination and violence against transgender and nonbinary women remain a prevailing concern for societies everywhere, meaning that a woman's autonomy over her own body is still at risk. As a composer, I am not only motivated to bring contemporary music to a wider audience, but to achieve this by using music to engage in social issues on which I am passionate or which might affect me personally. I believe that an important part of an artist's role is to engage their audience with a perspective which might provoke stimulating thought or discussion. With 40 Ways of Being (a Woman), my aim is to use aesthetics, musical metaphors, and dramaturgy, to bring attention to the binary dogma that continues to infiltrate gender identity and promote gender essentialism.
Into the Unknown: Duets for Mezzo Sopranos
Julie Pinel's "Brunette a deux dessus"
Barbara Strozzi's "Dialogo in partenza (Anima del mio core)" and "Sonetto proemio dell`opera (Mercé di voi)"
Lena Haselmann - Engagements have taken the German-Norwegian mezzo-soprano e.g. to the Berlin State Opera, the Teatro alla Scala Milan, the Gothenburg Opera, the National Opera of Denmark. As a Lied and concert singer Haselmann can be heard at home and abroad. In her performances, she places special focus on song compositions from the Scandinavian region as well as contemporary composers. Lena Haselmann is also Professor of Voice and Voice Training at the Hochschule für Musik FRANZ LISZT School in Weimar. www.LenaHaselmann.de
Bettina Smith is a professor of classical singing and performing artist. She has an extensive international career, performing at leading opera houses, festivals and concert houses around the world. Her wide repertory spans from Medieval to contemporary music, with a special interest for Art Song. She has recorded 5 highly acclaimed solo CDs for label LAWO Classics, and for the last one "The Artist`s Secret", she was nominated singer of the year 2021 in Germany by Opus Klassik. She leads the ERASMUS+ project "Voices of Women", focusing on women composers.
Lise Meling holds a BA in piano performance and an MA in musicology from NTNU, Norway and a Doctor of Music in Early Music from Indiana University, USA. She is an Associate Professor of Music at the Faculty of Performing Arts, The University of Stavanger, Norway, where she teaches music history and early music performance and performance practice. Her research projects encompass topics in early music and music and gender: she has looked at the role of female composers and their social status, femininity in popular music and gender in music scholarship. Her latest research focuses on the gendered history of musical instruments, particularly keyboard instruments in the 18th and 19th centuries. She has authored several publications, both scholarly articles as well as textbooks in music history. Meling is active as harpsichord performer where she has lifted unknown works by female composers, as well as being an active participant in national and international conferences, lecture recitals, interviews, and radio and TV appearances.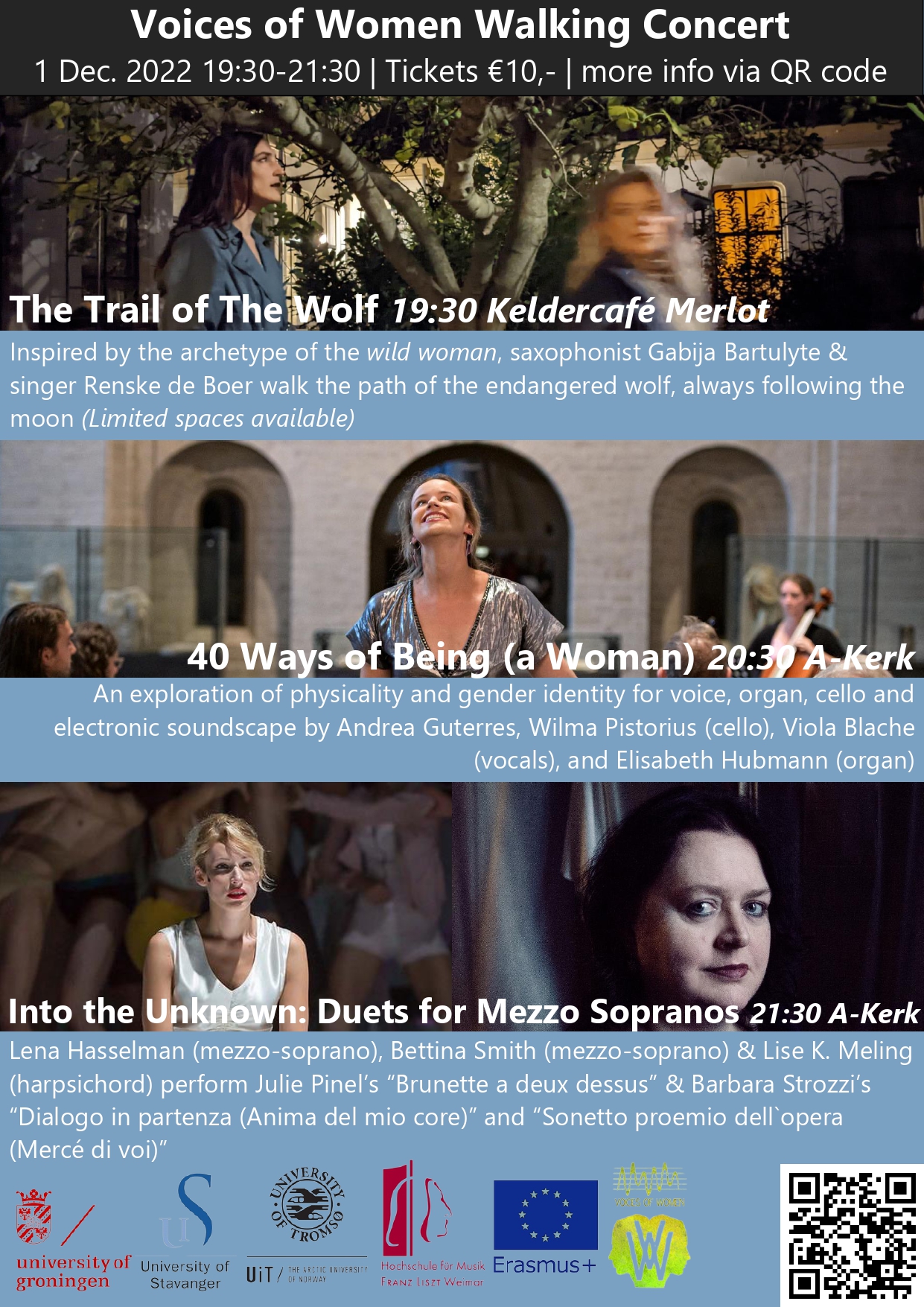 | | |
| --- | --- |
| Last modified: | 16 November 2022 4.05 p.m. |