Properly put to rest?
A multi-angled study into individual and collective burial rites in Northwest Europe c. 1000 BC-500 AD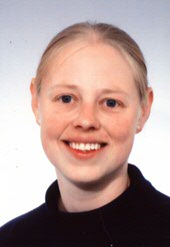 K. (Karla) de Roest M.A.
E-mail: k.de.roest rug.nl
Promotor: Prof. dr. D.C.M. Raemaekers
Co-promotor: Dr. S. Arnoldussen
Period of employment: 1 September 2015 – 31 August 2019
Financed by: Faculty of Arts
Project description:
The aim of this research is to gain insight in the way past societies variously handled their dead and the reasons behind (shifts in) their behaviour. In this research identity and social roles are studied through later prehistoric graves and human remains, in order to establish (1) which funerary norm(s) were followed for what periods and on what scales, (2) what selection criteria were employed, and (3) how and why identity expression in mortuary customs changed during the late prehistory and early protohistory of North-western Europe. The framework of this research consists of five components: (1) study of landscape with the aid of GIS to investigate locations and create map models; (2) study of material culture and (grave) features (3) bioarchaeological study of human remains; (4) study of historiographic and iconographic sources; and (5) study of anthropological and ethnographical literature.
| | |
| --- | --- |
| Last modified: | 20 February 2018 1.22 p.m. |