The Frisian peat reclamations of the Late Iron Age and Roman Iron Age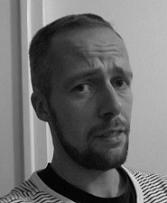 Marco Bakker, MA (Res), BEng
E-mail: marco.bakker@rug.nl
Promotors: Prof. Dr. G.J. de Langen. Prof. D.C.M. Raemaekers, and Prof. Dr. ir. M. Spek
Co-promotor: Dr. J.A.W. Nicolay
Period of Employment: 2013-2017
Financed by: Wadden Academy (via University Campus Fryslân)
Project description:
During the Late Iron Age and Roman Iron Age, the edges of the extended peat swamps bordering the Frisian salt marshes were made suitable for settlement by the Frisians. The natural landscape of these sometimes marine influenced fens and bogs were therefore transformed into a cultural landscape. This practice had a negative side effect in the process of subsidence. The gradual lowering of the ground level created new problems with the water level and eventually the area was drowned and got covered with clay.
There have been some small excavations and other fieldwork in the area and it appears from these that the problems with an increasing wetter environment caused the settlers to make certain adaptations or (temporarily) leave the area. The main finding from these excavations, however, is that there's still a large lack of knowledge about the nature of the settlements, the organization of the reclamation and the usage of the landscape.
The goal of this research is therefore to gain better insight in these early peat reclamations. To do this, besides analyzing the existing archaeological data, new fieldwork will be carried out. This fieldwork will include a couple of archaeological excavations, funded by the Province of Fryslân and Groningen University. The expectation is that results from new fieldwork, will not only provide insight in the nature of the habitation, but also in the way the former peat landscape was exploited.
| | |
| --- | --- |
| Last modified: | 23 July 2018 1.29 p.m. |