Color ring scheme black-tailed godwit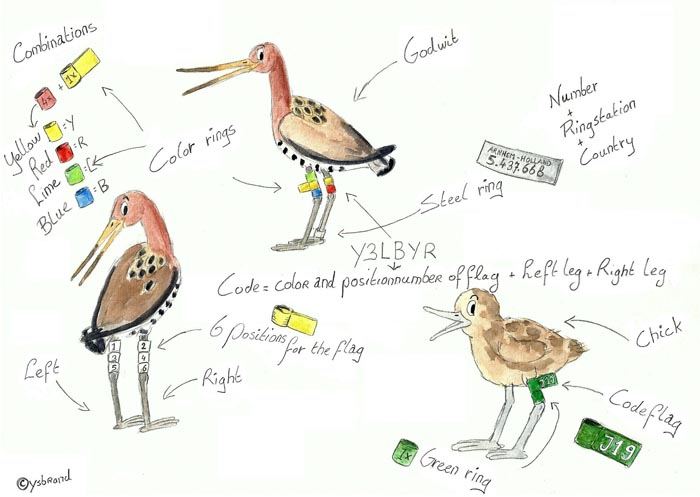 All black-tailed godwits have a metal ring, 4 color rings (2 per leg) and a colored flag (color rings and flag all without inscriptions). The colors are: yellow, blue, red, lime (mint green) and white (only in combination with a yellow flag on the top left position). The metal ring is not a part of the code and the position thereof is therefore of no importance. All color rings and the flag are only applied to the tibia (above the "knee"). The position of the flag may change: above, below, or between the color rings. Since 2008, nest chicks have been ringed with a (mint)green flag on the left tibia with an individual code with three letters or numbers. Under the flag is always a blue or green ring.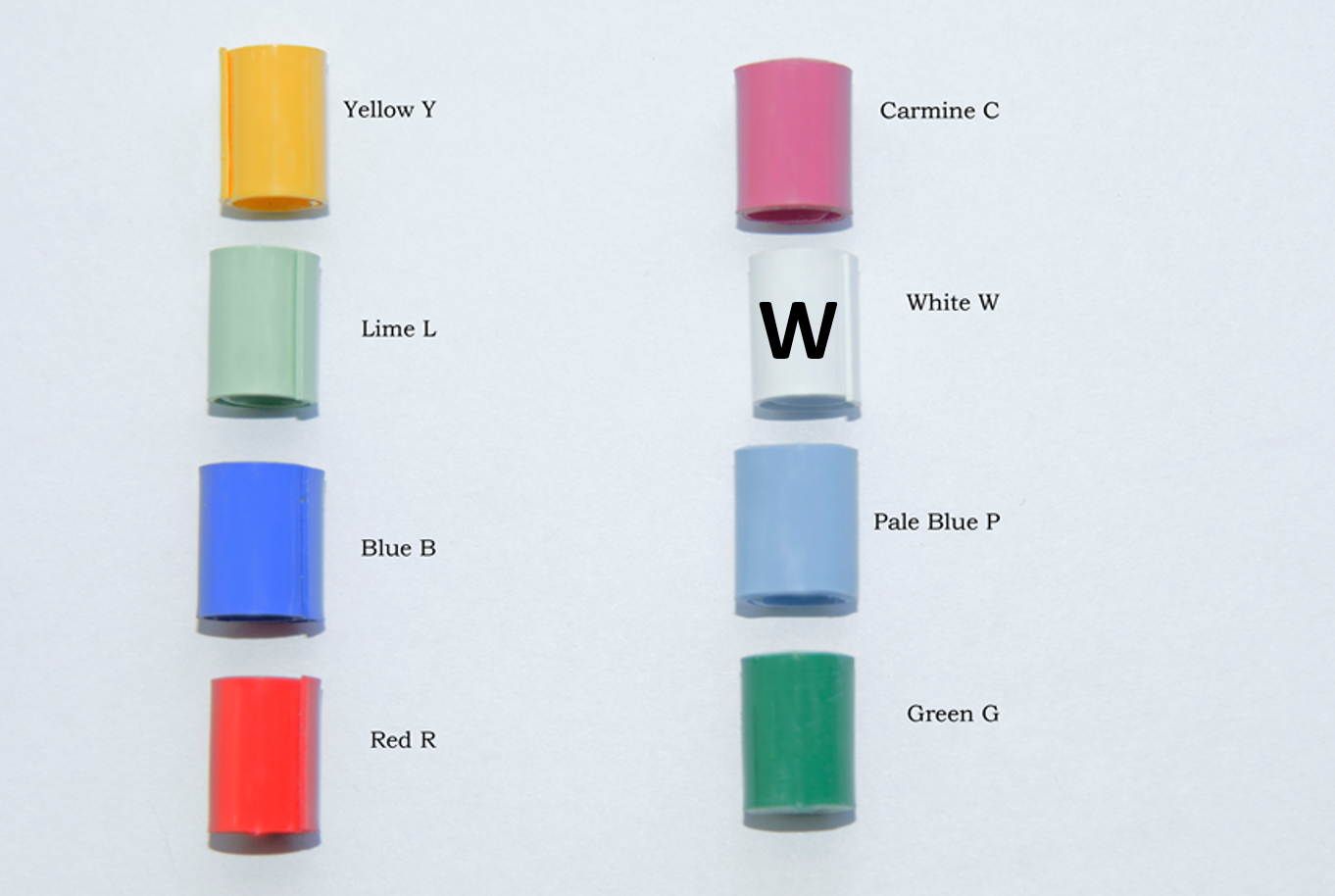 We hope that many people want to take the trouble to report sightings of color ringed birds to us. Please use the contact address on the website and send us your sightings by email. That is for us the fastest and easiest way to contact observers about their sightings and report the life histories of the birds they observed. Besides the exact position of flag and rings, we also would like to know where (if possible coordinates) and when the bird was seen. Additional information on group size, behavior, habitat, and the number of birds that were checked for rings is most welcome!
Black-tailed godwits are ringed by many researchers at home and abroad. If you have a seen a color-ringed bird with a ring combination that does not comply with the above description, you can try the following sites to find out to whom you can report the sighting. If you fail, please send an email to the contacts of the schedules that match best. They can usually help to find the right scheme.
Complete overview of all Black-tailed Godwit colour ring schemes
http://www.cr-birding.org/
http://www.uea.ac.uk/~b026515/schemes.html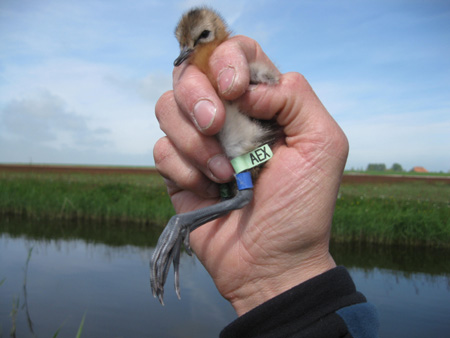 | | |
| --- | --- |
| Last modified: | 31 May 2021 11.46 a.m. |