Annual cycles of Stonechats
Tieleman group - Research
Life history traits can be phenotypically adjusted to prevailing environmental conditions but can also evolve in response to such conditions. To investigate the genetic basis for adaptative phenomena, common garden studies on captive wild birds are indispensable. The unique assembly of stonechats originating from populations with markedly different life history characteristics reared in a common garden, and the existence of hybrids between populations, provide excellent opportunities to study the endogenous basis for seasonal adaptations of interconnected physiological systems (immune function, energetics, stress endocrinology) and life cycle events (migration, molt, breeding
This extraordinary study system was a focus of research at the Max Planck Institute for Ornithology (Andechs, Germany). The stonechat assembly consisted of resident equatorial birds from Kenya that have evolved in a year-round benign environment, Irish and central European birds from environments with moderate seasonal variation, and stonechats from Kazakhstan that are subjected to severe seasonality. The seasonality of the respective environments is reflected in the birds' different internal annual calendars as exemplified by their diverse migratory strategies.
Topics of investigation:
energetics and immune function connected to evolved life history differences among populations
interpopulation and interindividual variation in annual patterns of immune function and energetics
heritability and repeatability of physiological parameters
Collaborators: Maaike Versteegh, Barbara Helm, Ebo Gwinner†, and others.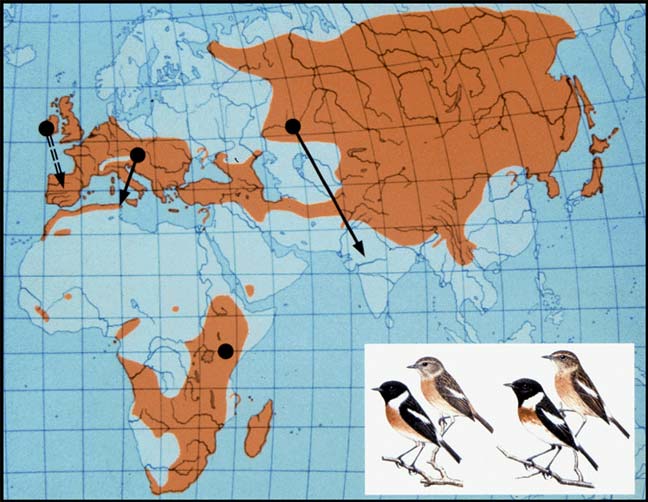 | | |
| --- | --- |
| Last modified: | 17 May 2019 2.07 p.m. |