Biosketch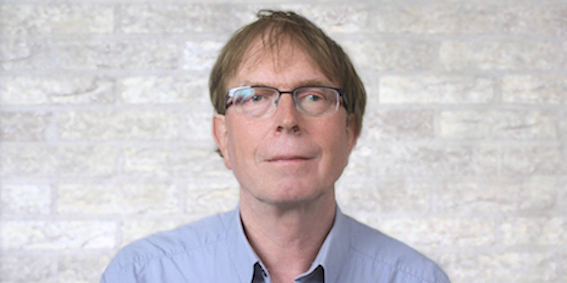 Prof. Egbert Boekema was trained in biochemistry (PhD in 1984) and in particular in bioenergetics and photosynthesis. His main tool to investigate these fields has been electron microscopy. A central theme in his work is the elucidation of supercomplexes, large associates of membrane proteins in chloroplasts and mitochondria. Starting with Complex I in his PhD study, Boekema has always continued to work on relevant textbook enzymes, such as ATP synthase, Photosystem I and Photosystem II. He first described the supercomplexes of Photosystem II and Light-harvesting Complex II and many other photosynthetic supercomplexes, including the giant supercomplexes of Photosystem I with 18 and 43 copies of the stress protein IsiA. His main current research areas include:
Structure determination of plant Photosystem II;
Structure determination of cyanobacterial Photosystem I
Boekema has published almost 250 peer-reviewed papers with >10,000 citations; his h-index is 67 (Google Scholar) and 61 (Web of Science).
Three top publications 2010-2016
1. Dudkina, N.V., Kudryashev, M., Stahlberg, H. and Boekema E.J. (2011) Interaction of complexes I, III and IV within the bovine respirasome by single particle cryo-electron tomography. Proceedings of the National Academy of Science USA 108: 15196-15200.
2. Drop, B. Yadav K.N., S., Boekema, E., Croce, R. (2014) Consequences of state transitions on the structural and functional organization of Photosystem I in the green alga Chlamydomonas reinhardtii. Plant Journal 78: 181-191.
3. Watanabe M., Semchonok D.A., Webber-Birungi M., Ehira S., Kondo K., Narikawa R., Ohmori M., Boekema E.J. and Ikeuchi M. (2014) Attachment of phycobilisomes in an antenna–photosystem I supercomplex in cyanobacteria. Proceedings of the National Academy of Science USA 111: 2512-2517.
| | |
| --- | --- |
| Last modified: | 29 June 2017 10.41 a.m. |