ESRIG symposium 2018
| | |
| --- | --- |
| When: | Tu 27-03-2018 13:15 - 16:30 |
| Where: | Room 5159.0029, Energy Academy Europe, Nijenborgh 6, Groningen |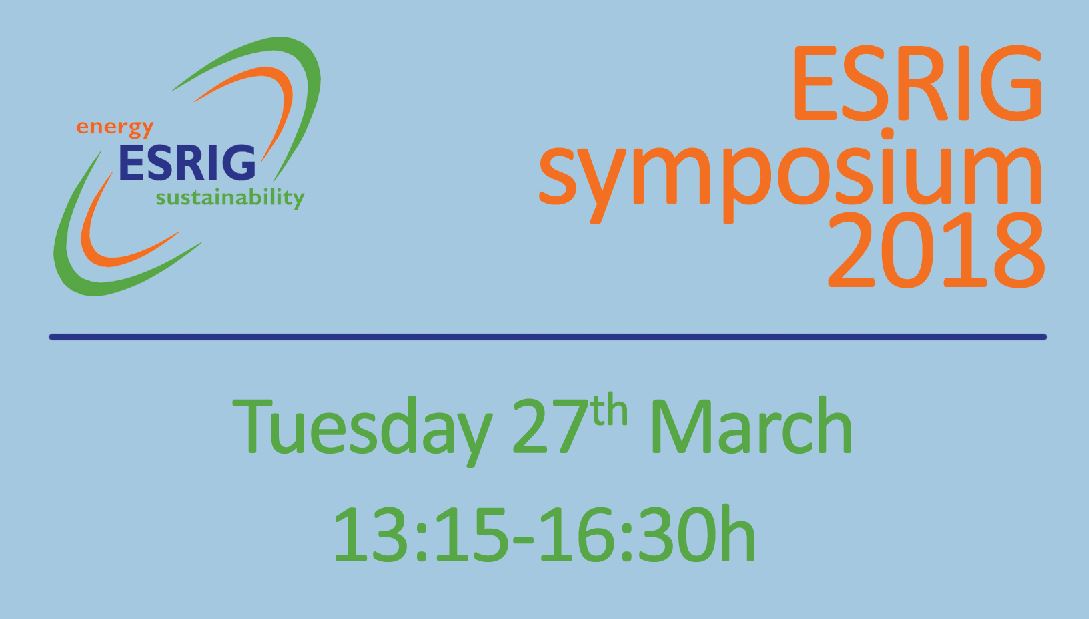 ---
On behalf of Harro Meijer, director of ESRIG, we would like to invite you to the ESRIG Symposium 2018.

The programme is set up to showcase the breadth and quality of the research being conducted at ESRIG, highlight the central role of the EES Master track and to give you the chance to get to know the staff of ESRIG better.
What:
ESRIG symposium 2018
When:
Tuesday 27 March 2018 from 13:15-16:30h
(free drinks afterwards!)
Where:
Room 5159.0029, Energy Academy Europe
Nijenborgh 6, Groningen
Registration:
Everyone who's interested is welcome to attend the symposium, but in order to assist us with catering, please register via this form
Looking forward to seeing you on the 27th!
Mike Dee, CIO (
m.w.dee rug.nl
)
Cindy van Boggelen, Ocean Ecosystems (
secretariat.oe rug.nl
)