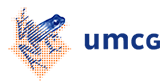 Patient centered HTA
To bridge the gap between scientific evidence and stakeholders based on the judgment of health professionals, the views of patients and the public, and the needs of policymakers.
In our multidisciplinary team, we apply statistical, epidemiological, economic, psychometric and other key methods to evaluate the health benefits of healthcare interventions and medical treatments. Our studies often focus on cost–effectiveness analyses, and we frequently use computer simulations to combine evidence and extrapolate observed short-term disease effects to meaningful long-term outcome measures. Models created at the patient level also help us support the evaluation of personalized treatment strategies. We have special expertise in the development of generic health-outcome measures (health-related quality of life, health status) and disease- and domain -specific health-outcome measures. Modern measurement methods are applied and new measurement methods are developed.
Senior staff
Name
Function
e-mail address
Topic
Paul Krabbe

Associate professor, head unit

p.f.m.krabbe umcg.nl

Health Outcomes Measurement
Erik Buskens
Full professor

e.buskens umcg.nl

Life course approaches and organization of care
Thea van Asselt
Senior researcher

a.d.i.van.asselt umcg.nl

Economic evaluation
Henk Groen
Assistant professor

h.groen01 umcg.nl

Fertility medicine & obstetrics
Maarten Lahr
Post-doc

m.m.h.lahr umcg.nl

E-health, Stroke
Ant Lettinga
Senior researcher

a.t.lettinga umcg.nl

Process-oriented action research
Karin Vermeulen
Senior researcher

k.m.vermeulen umcg.nl

Economic evaluation and quality-of-life
Janine Venema
Researcher

j.w.venema umcg.nl

PhD fellows
Collaboration
Hermien van Dijk
Economics and business
Economic evaluation of child psychiatry
Sajad Emamipour
Economic evaluation of child psychiatry
Economics and Business
Tia Fitria
Economic evaluation of personalized treatment in diabetes
PTEE, Global Health, UMCG
Roel Freriks
Economics and business

r.d.freriks umcg.nl

HTA tool child for mental health
Sander Holterman
Windesheim

s.holterman umcg.nl

Business models e-health
Kaying Kan
Psychiatry

k.kan umcg.nl

IMPROVE: Tailored treatment in depression
Matty Karsten
Reproductive Medicine, AMC

m.d.a.karsten umcg.nl

Follow-up of woment and children after preconception lifestyle intervention
Willemijn Maas
Economics and Business, University of Groningen, Neurology, UMCG

w.j.maas umcg.nl

Collaboration for new treatments in acute stroke

Marian Meijboom
Achmea
Cost effectiveness of influenza vaccination
Kebede Haile Misgina
Pediatrics, Aksum University Ethiopia

k.h.misgina umcg.nl

Transgenerational malnutrition in early life in Northern Ethiopia
Ilse van Oostrum

i.van.oostrum umcg.nl

Disease modeling, survival modeling
Beatriz Rodriguez-Sanchez
Economics and business

B.Rodriguez.Sanchez rug.nl

The economic approach to diabetes in old adults across Europe
Carina Schey
Global Market Access Solutions

carina gmasoln.com

MCDA in resource allocation decisions
Erik Tutuhatunewa
Orthopedics, Sport Medicine

e.d.tutuhatunewa umcg.nl

Evaluation midshaft clavicle fractures
Ariuntuya Tuvdendorj
Ministry of Health, Mongolia

a.tuvdendorj.umcg.nl

Economic studies into the burden of non-communicable diseases in Mongolia
Josan Yauw
UMCU, VUMC, RIVM
DIAMANT: dynamic prediction in type 2 diabetes
Xin Zhang

x.zhang umcg.nl

Patient-reported health measures development for Diabetes

Eva Zwertbroek
Obstetrics

e.f.zwertbroek umcg.nl

Prediction in hypertensive disease in pregnancy
| | |
| --- | --- |
| Last modified: | 29 October 2020 4.08 p.m. |