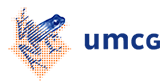 Dr. Eva Corpeleijn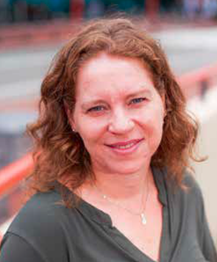 Dr. Eva Corpeleijn (1976) is associate professor at the Department of Epidemiology, University Medical Centre Groningen. In het unit 'Lifestyle Medicine in Obesity and Diabetes' lifestyle epidemiology is central.
Quantifying the health impact of lifestyle is an important aspect of my scientific research. As more people get older and develop a chronic condition, we are particularly interested how a healthy lifestyle can support healthy ageing in people with chronic disease, and prevent obesity, diabetes type 2 and cardio-metabolic complications as comorbidities. To advance lifestyle support, I am interested in the mechanisms as to how and why lifestyle affects health.
Projects:
LifeLines Diet Score: we develop a food-based diet quality score that is generally applicable, and then tailor this for use in LifeLines. We will also develop a LifeLines Physical Activity Score.
GECKO Drenthe birth cohort (project leader): this birth cohort aims to study childhood obesity and comprises approximately 3000 children with data on growth, development, nutrition, physical activity and other lifestyle related factors, as well as health outcomes. ( www.geckodrenthe.umcg.nl , www.birthcohorts.net ).
LifeCycle: in this H2020 EU project, we participate in building the infrastructure and data harmonisation for an extended EU birth cohort network.
ACT for the future : RCT with long term rehabilitation program to prevent adiposity and cardiometabolic disease after renal transplantation. Collaboration with nephrology, UMCG (prof. Stephan Bakker, prof. Gerjan Navis).
WTAL : wearable technologies for Active Living. SNN project. Collaboration with Hanze Quantified Self Institute, Hanze Institute for Sport Studies, Lode Holding, KxA, E-Vitality, GGD Drenthe (completed).
LION : application of webtool to improve lifestyle in ambulant patients with severe mental illness. Collaboration with GGZ Friesland and Rob Giel Onderzoekscentrum (Dr. Frederike Jörg, Prof. Robert Schoevers).(completed) https://bmcpsychiatry.biomedcentral.com/articles/10.1186/s12888-017-1265-7
ELIPS : lifestyle intervention in residential patients with severe mentall illness. Collaboration with GGZ Friesland and Rob Giel Onderzoekscentrum (Dr. Frederike Jörg). (completed) https://www.ncbi.nlm.nih.gov/pmc/articles/PMC4248468/ )
Master projects: Are you a student looking for a Master project? Then you can contact me to work on one of the projects mentioned above, or search for projects under 'Corpeleijn' .
CV
Past
After working in medical physiology and writing two reviews, one on metabolic flexibility (Corpeleijn et al.; Obesity Reviews 2009) and one on lifestyle interventions (Roumen, Blaak, Corpeleijn; Nutrition Reviews 2009), I moved to the department of Epidemiology, UMCG, to bring in my lifestyle expertise as well as my physiological background in glucose metabolism, nutrition and cardiometabolic health.
Current
This turned out to be very valuable for biomarker studies (PhD Abbasi), lifestyle epidemiology (PhDs Qin, Sijtsma, Zelle, Küpers) as well as for patient-centered interventions in children (Bocca et al.), renal transplant patients (Dutch Kidney Foundation grants), and patients with a severe mental illness (Zon-MW grants).
Future
Modifiable behaviors, especially physical inactivity and unhealthy eating, are major drivers of chronic disease, death and healthcare costs, but also of comorbidities and general ill health in high risk populations and patients with a chronic condition. With my research unit, I aim to generate evidence-based support to incorporate lifestyle medicine into standard practice. We develop tools (healthy diet score, physical activity score, wearable technologies) and create infrastructure (GECKO Drenthe cohort, support of renal cohorts and LifeLines, partner in international consortia) to investigate how lifestyle relates to health in children, adults and specific patient groups.
Selected recent publications
| | |
| --- | --- |
| Last modified: | 13 September 2018 2.36 p.m. |