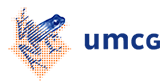 Behrooz Alizadeh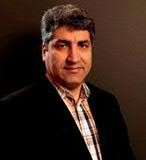 Dr. Behrooz Z. Alizadeh is an expert Genetic Epidemiologist who has received his MD from TUMS , Tehran (1997), his MSc from NIHES , Rotterdam (2001), and PhD from EMC, Rotterdam (2005). He is a tenured assistant professor at the Dept. of Epidemiology , and staff member of Educational program of UMCG, and hold a seat of methodology and statistic in Medical Ethical Committee at UMCG. He currently holds visiting professor position at a number of international universities and is also a consultant for genetic epidemiology and statistical genetics to several (inter)national research groups and projects (please see CV). In 2015, dr. Alizadeh set up unit of Digestive System Diseases.
T he Unit of Digestive System Diseases to conduct multidisciplinary international research and teaching programs to investigate the occurrence and determinants ( causal , predictive and prognostic ) of outcomes (endophenotype) associated with Digestive (ie. gastrointestinal tract, liver, and immune system diseases . The ultimate goal is to translate research into practice, and eventually to contribute to cost effective development of individually tailored approaches for prevention and treatment. We undertake epidemiological ( cross sectional and longitudinal ), clinical ( RCTs ) and basic ( genetic , genetic epidemiology , and functional ) studies. Our projects are rooted in the overarching department-wide concept of " Life Course Epidemiology " in Chronic Diseases", and the UMCG-wide theme of " Healthy Ageing ". In an integrative fashion, we utilize specifically various OMICs to study how genetic risk interplay with environmental factors including food habits, microbiome, and behavior customs to convert healthy physiological processes in the body into pathological malfunctions and eventually to fetch diseases. Here, we give a special attention to explore immune system mechanism(s) as the underlying universal (risk) factor(s).
O ur mission is to:
§ study the epidemiology, the determinants, and clinical course of Digestive System Diseases.
§ translate findings from Gi settings (ie. clinical oriented studies) to predictive and preventive measures in epidemiological settings (ie. population-based cohort studies).
§ foster epidemiological (PhD and MSc) research training programs in Digestive System Diseases within the context of GSMS , GUIDE , SHARE and CPE programs.
§ facilitate integration of evidence -based information into the (bio)medical teaching programs in the context of G2020 , and JSM .
We currently focus on:
· expand research network of experts and collaborators in:
o Digestive System Diseases with a focus on: metabolic liver diseases (NAFLD, NASH), Gi cancers (stomach and colon cancer), IBD, autoimmune-hepatitis, and Gi multi-morbidity.
o immune Factors (CRP, IL6, IL10, TNF-A, and WBC).
· train master and PhD students on the topics of Digestive systems health and diseases.
· provide methodological, genetic epidemiological, and statistical support to colleagues , PhDs and post-graduates and other staff member of UMCG and beyond.
Teaching and Training Programs:
Our unit practice Objective-oriented Steady Competency building program. Our training trajectories consist of three components: (i) Research, (ii) Education, and (iii) skills development. T raining program includes Bachelor, Masters, PhD and Post-Doc trajectories. Specially, we encourage and support medical students to follow MD-PhD trajectory. We invite top master to join PhD programs using the guidelines and opportunities offered by UMCG , which are also available to international students.
In the course of PhD and master trajectory, students will follow courses of epidemiology, genetic, statistics, skill developments, offered by GSMS , JSM and CPE programs, as well as they will a possibility to participate in additional courses offered by national (within the Netherlands) or international academic centers.
The training trajectories are research oriented in which the students perform a series of integrated researches to solve one or two major research question(s). Typically the master student will write a master thesis, which can preferably also be submitted as an article to peer-reviewed scientific journals. PhD students are expected to perform several researches by using the PhD study GUIDE . Each of these shall lead to a submit-able manuscript. These manuscripts will be included as separate chapter in the PhD thesis (book). The criteria for thesis is defined in the RSEARCH CODE , PhD study GUIDE of the UMCG. Students may apply the GUIDELINES by icmje to ensure the quality of their publications.
From scientific perspective (please see publications), Behrooz is interested in genetic components of complex diseases, and multi-morbidity. He uses synchronized studies on the effect modification of common and disease specific risk (genetic, and environmental) factors over several complex. His research focus is to identify the pathogenic genetic pathways to multi-factorial diseases, translate the findings to clinical and public health practice by using linkage , or association approaches, QTL analysis for endophenotypes and traits, statistical modeling, and bioinformatics tools. His research projects are embedded within a number of epidemiological population-based and clinical epidemiological cohort studies embedded within in the UMCG, and in collaboration with internationally established scientific groups in Middle East, Europe and the US. He works in close collaboration with the department of Genetics at UMCG , that has several interconnected labs which are fully equipped with the state of-the-art technologies of ultra-deep sequencing, large scale SNP genotyping facilities, various array-based techniques for genetic and genomic research. An integrated biological and clinical database of patient together with genetic information is being compiled.
Behrooz says "When I practiced medicine and worked as acting director of DDRC, TUMS , my research question was "how to differentiate susceptible from non-susceptible, and responder from non-responder?". In the course of my PhD, and post-doc training, I have coupled this view with the perception of "shared and disease specific risk factors", which mainly originated through my synchronized "functional genetics" studies in (auto)immune complex diseases." Further, I like very much teaching genetic epidemiology, coaching PhD students, and see the postgraduate fellows developing to become independent scientists. I believe this is also a major part of our PI-responsibilities. Medical students and PhD candidates are warmly welcome to apply for a research project in our Unit of Digestive System Diseases.
| | |
| --- | --- |
| Last modified: | 20 July 2020 11.12 a.m. |