Professor wants right to subsequent compensation for those affected by gas extraction
George de Kam (UG) wants to prevent victims from being disadvantaged retrospectively
If it turns out that individuals who have been affected by gas extraction in the Groningen earthquake area have not been sufficiently compensated for the depreciation of their homes, they should be able to count on subsequent compensation. This is the opinion of Professor George de Kam of the University of Groningen, who has submitted a motion to the House of Representatives.
De Kam doesn't want victims of gas extraction to be cheated by agreeing to a certain amount of compensation. If the amount of compensation appears to be too low in hindsight, then De Kam would like the victims to be automatically recompensated, so that they receive the amount that they deserve. At the moment, this is still not happening and victims have to demand the extra funds through legal procedures. With his motion, De Kam hopes to change this.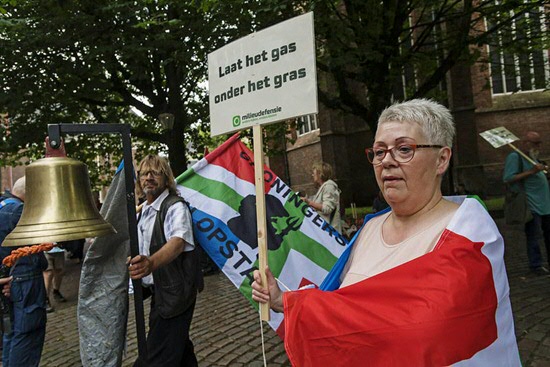 Depreciation
The depreciation of homes is a significant problem in the earthquake area in the province of Groningen. Since the beginning of the earthquakes, a few 5,000 victims have already submitted damage claims with the help of WAG (Stichting Waardevermindering door Aardbevingen Groningen), a foundation that focuses on depreciation as a result of earthquakes in Groningen. On the basis of scientific calculation models, the victims are claiming a total of € 122 million.
The responsibility for damage compensation lies with Dutch gas company NAM (Nederlandse Aardolie Maatschappij). This ruling, proclaimed by the District Court of the Northern Netherlands in 2015, has also been confirmed by the Court of Appeal. For years, NAM and the Dutch government have been haggling with WAG and the victims of gas extraction about the amount of damage compensation, due to the use of differing calculation models.
In a response published in Dagblad van het Noorden , De Kam states that NAM and Minister Wiebes will probably lose the tug-of-war. According to De Kam, more damage has been caused than the Minister imagines. He therefore also expects that in a ruling on the case, the judge would agree to a higher amount of damage compensation.
Additional information
For more information, see the article in Dagblad van het Noorden about De Kam and his motion.
| | |
| --- | --- |
| Last modified: | 27 August 2021 2.19 p.m. |