International Advisory Board
Prof Lori G. Beaman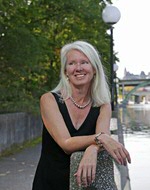 Prof. Lori G. Beaman, Ph.D., F.R.S.C., is the Canada Research Chair in Religious Diversity and Social Change, Professor in the Department of Classics and Religious Studies at the University of Ottawa, and Director of the 'Nonreligion in a Complex Future' project (nonreligionproject.ca). She previously directed the 'Religion and Diversity Project' (religionanddiversity.ca). Her publications include The Transition of Religion to Culture in Law and Public Discourse (Routledge, 2020), Deep Equality in an Era of Religious Diversity (Oxford University Press, 2017, Italian translation Eguaglianza profunda in un'era di diversità religiosa, Ariele, 2018) and "Reclaiming Enchantment: The Transformational Possibilities of Immanence" (2021) Secularism and Nonreligion. Her current and engaged areas of research include nonreligion, human/non-human relationships, equality, law, and religious diversity.
Prof Paul Bramadat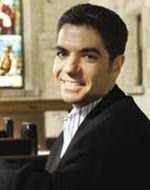 Prof Paul Bramadat is Director of the Centre for Studies in Religion and Society at the University of Victoria, Canada. Bramadat received his BA in religious studies from the University of Winnipeg (1990), his MA in religion and culture from McGill University (1993) and his PhD in religious studies from McMaster University (1998). In addition to directing the CSRS since 2008, Paul holds teaching appointments in the Department of History and the Religious Studies Program at the University of Victoria. He is interested in the intersections between secularism, religious radicalization, securitization, post-colonialism, and religious identity in contemporary Canada.
Dr Gladys Ganiel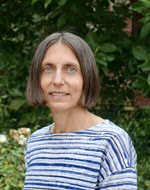 Dr Gladys Ganiel is Reader in Sociology at Queen's University Belfast, specializing on religion, conflict transformation and religious change on the island of Ireland. Her books include The Deconstructed Church: Understanding Emerging Christianity (Oxford University Press 2014), co-authored with Gerardo Marti, which won the 2015 Distinguished Book Award from the Society for the Scientific Study of Religion; Transforming Post-Catholic Ireland (Oxford University Press 2016) and Considering Grace: Presbyterians and the Troubles (Merrion Press 2019), co-authored with Jamie Yohanis. Other specialisms include evangelicalism; and religion and reconciliation in Zimbabwe and South Africa. She is a past president of the European Sociological Association's Sociology of Religion Research Network.
Dr Mar Griera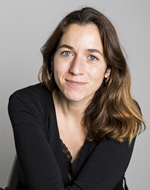 Dr Mar Griera is the director of ISOR (Research centre for the study of religion) and an Associate Professor in the Sociology Department at the Universitat Autònoma de Barcelona (UAB). She also holds an ICREA Academia Fellowship.
Her main research expertise lies at the intersection of religion, spirituality, identity and heritage regimes in contemporary Europe. She combines perspectives form sociology, religious studies, political science and anthropology. She has coordinated several competitive projects, has published extensively in leading academic journals and books and has also engaged in multiple outreach activities.
She is the vice-president of the RC22 committee on Sociology of Religion of the International Sociological Association (ISA) and member of the European Board of the IESR (Institut Européen en Sciences des Religions – Paris). She is also a member of the editorial board of several journals, including Social Compass, Journal of Religion in Europe and Archives de Sciences Sociales des Religions.
Prof Elizabeth Shakman Hurd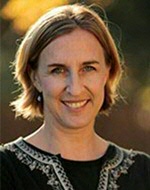 Prof Elizabeth Shakman Hurd teaches and writes on religion and politics, the politics of human rights and the right to religious freedom, the legal governance of religious diversity, US foreign relations, and the international politics of the Middle East. Her work pursues an integrative approach to the study of politics and religion that offers insight into dilemmas of national and international governance involving difference, governance, power, law, and pluralism. Hurd is the author of The Politics of Secularism in International Relations (2008) and Beyond Religious Freedom: The New Global Politics of Religion (2015), both published by Princeton, and co-editor of Politics of Religious Freedom and Comparative Secularisms in a Global Age. She is co-PI, with Winnifred Sullivan, on a Luce-supported collaborative research project "Politics of Religion at Home and Abroad" (2016-2019) and co-organized the "Politics of Religious Freedom" project (2011-2014). At Northwestern, Hurd directs the Buffett Faculty Research Group on Global Politics & Religion, co-directs a graduate certificate program in Religion & Global Politics, is a core faculty member of the MENA Program, and teaches courses on America and the world, religion and international relations, the Middle East in global politics, and religion and law in cross-cultural perspective. Hurd is a regular contributor
Prof Monika Wohlrab-Sahr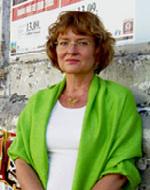 Prof Monika Wohlrab-Sahr, Institute for Cultural Studies, University of Leipzig, Germany. Wohlrab-Sahr a professor of cultural sociology with an interest in secularization, Islam in Western Societies, and qualitative methodology. Her publications include the articles "Secularization as Conflict," "The Stable Third: Non-religiosity in Germany," and "Contested Secularities: Religious Minorities and Secular Progressivism in the Netherlands." One of her recent publications (2012) is titled "Multiple Secularities: Toward a Cultural Sociology of Secular-Religious Distinctions" and presents a conceptual framework of 'multiple secularities' with a view to refocusing sociological research on religion and secularity.
| | |
| --- | --- |
| Last modified: | 04 January 2022 2.55 p.m. |