Venue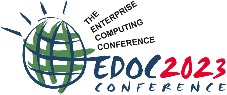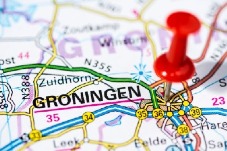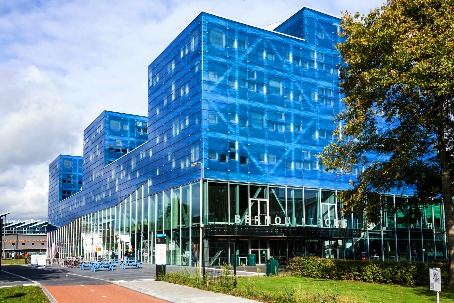 The EDOC 2023 and CoopIS 2023 conferences will take place at the Bernoulli Institute at the University of Groningen.
Address: Nijenborgh 9, 9747 AG Groningen
Hot to get to Zernike Campus
For public transport: check out the 9292 website or download the app. Our location is nearby bus stop: Nijenborgh, Groningen.
Or rent a bike like a true Dutchie! Check out bike rental locations here.
The city of Groningen is the capital of the province of Groningen, the most north eastern province of the Netherlands. The largest (230000 people) urban center in the area, it is a relatively undiscovered and unspoiled part of the Netherlands that has kept most of its authenticity.
Groningen is one of the happiest cities in Europe, and happiest small city in the Netherlands, scoring in the top five European cities for quality of life, education, public domain, health care and air quality. Students comprise an estimated 25% of its total population and makes it the country's demographically youngest city.
The city is founded in the third century BC, and was in 1614 the second university city in the Netherlands.
Would you like to find out more about Groningen? Please visit the website www.visitgroningen.nl.
---
Accommodation
We have booked 10-15 rooms in the hotels below, you can use the promotional code accordingly. If promotional code is not specified, mention your conference attendance in your reservation request.
Grote Markt 31 | 9712 HS Groningen

+31(0)50-2074600

Gedempte Zuiderdiep 8 | 9711 HG Groningen

+31 (0)50 312 99 19

info martinihotel.nl

Gedempte Kattendiep 25 | 9711 PM Groningen

+31 (0)50 5886540 | Mob.: +31 (0)6 17529366

Oosterstraat 53 |9711 NR Groningen

050-3189502

sales schimmelpenninckhuys.nl

Ganzevoortsingel 2-1 | 9711 AL Groningen

+31(0)503684810

info asgardhotel.nl

Radesingel 50 | 9711 EK Groningen

+31 (0)50 524 8016

reservations hotelgroningencentre.nl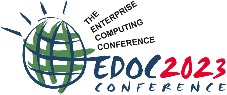 | | |
| --- | --- |
| Last modified: | 18 October 2023 12.05 p.m. |