Keynote speakers
The EDOC 2023 Keynote speakers: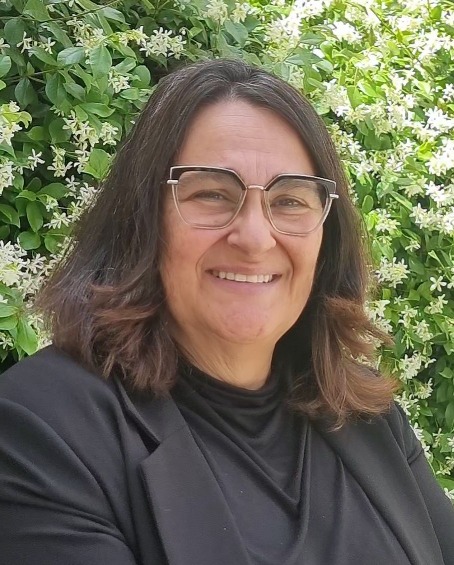 Coral Calero is a Professor at the University of Castilla-La Mancha in Spain and has a PhD in Computer Science. She is a member of the Alarcos Research Group, being responsible of the "Green and Sustainable software" line research, where two main lines of work are developed. The first one addresses issues such as measuring the impact that software and information systems have on the environment and how to improve its energy efficiency, as well as human and economic aspects related to software sustainability. The second major line of work supports all the group's dissemination activities to raise awareness of the impact that software has on the environment.
Keynote talk: Always look on the green side of software
(Slides)
That software moves the world is a clear fact. And that it is becoming more and more important, too. There are three aspects that have led to an increase in the intensity with which software is used: the Internet and social networks, data and artificial intelligence.
However, not everything is positive in the support that software provides to our daily lives. There are estimates that ICT will be responsible for 20% of global energy consumption by 2030, part of which will be due to software. And precisely the three mentioned aspects require large amounts of energy
In this keynote we will review different concepts related to software sustainability, and we will show some results of software consumption measurements that we have carried out on the one hand, cases carried out to raise awareness in society in general about the impact that software has on the environment through examples of internet software and social networks; On the other hand, examples related to software, data and artificial intelligence carried out with the aim of creating a set of best practices for the software professionals.
Our ultimate goal is to make you aware of the consumption problem associated with software and to ensure that, if at first, we were concerned with the "what" and later with the "how", now it is time to focus on the "with what".
---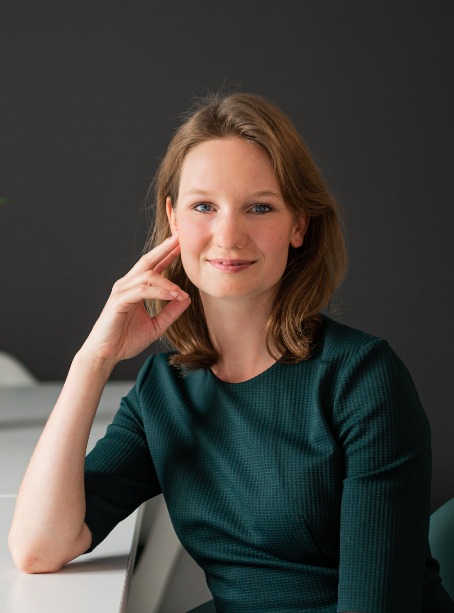 As Global Head of Sustainability at the software company Celonis, Janina Bauer (Nakladal) is responsible for driving the company's sustainability agenda. Together with her global team, she manages strategic programmes (including ESG reporting, employee engagement, product development and co-innovation with customers and partners) to embed Celonis' core value "Earth is our future" into the company's operations and strategy.
With the Celonis Execution Management System used by global companies to improve process efficiency and decarbonise supply chains, Celonis is growing disproportionately while reducing its own environmental footprint and increasing its positive social impact.
Prior to joining Celonis, Ms. Bauer worked in a variety of roles at Siemens Healthineers, Random House Publishing and the United Nations, among others.
Ms. Bauer represents Celonis in external forums, partnerships and stakeholder engagement. She raises awareness of the importance of sustainability criteria in the optimisation and redesign of corporate processes. The resolution of the supposed conflict between economic aspects on the one hand and sustainability criteria on the other is one of her central concerns. For her commitment, she was honoured, among other things, by the Handelsblatt as one of the "50 Climate Pioneers in Germany" in 2021.
Keynote talk: Can processes save the world?
(Slides)
Processes determine the course of our lives: in our everyday routine or in companies - everywhere it is important when something takes place and how. What positive and negative influence do processes have on us? And what role do they play for companies and society in crucial transformations such as the sustainability transformation? The keynote looks at this from a solution-oriented, data-driven and practical perspective.
We zoom in: From macroeconomic challenges and the carefully considered balance between sustainability goals and other economic goals, we analyze the supply chain and its processes as the biggest lever for sustainability success and go down to why every single activity's carbon footprint matters.
We review the concept of Process Mining to create process transparency and automatize carbon emission measurements - but most importantly find emission hotspots and eliminate them to operationalize sustainability goals. And we are looking at the frontier of innovation and what has to come next.
But for a really credible sustainability transformation we have to ensure that process transparency itself is a blessing rather than a curse. What does responsible Process Mining look like?
---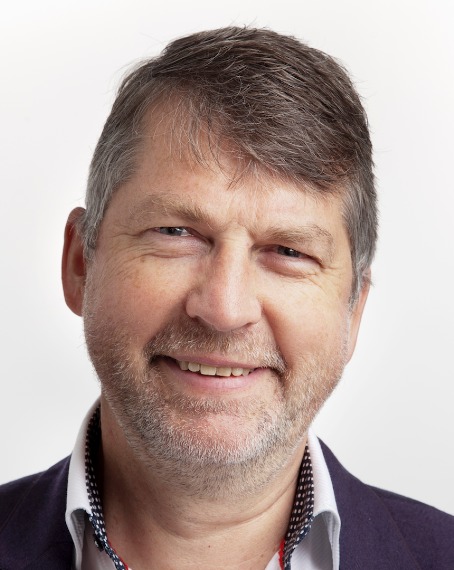 Jerker Delsing is a Professor of Cyber-Physical Systems and a chaired professor in Industrial Electronics at the Embedded Intelligent Systems LAB (EISLAB) at the Luleå University of Technology, Sweden.
His current research focus is on IoT, Cyber Physical Systems (CPS), Systems of Systems (SoS) and Systems of SPS (SoCPS ) with applications primarily to industrial automation and digitalization. In this context, he is working towards developing IoT and SoS architectures, SoS Engineering, low power electronics and sensors, and embedded EMC.
Keynote talk: Flexible production value networks: a possibility of a utopia
(Slides)
Efficient and flexible production value networks is important for any producing industry. The currently obvious approach is digitalisation. Major complicating factors of cost efficient digitalisation is information interoperability. Information/data interoperability is a complex and non-trivial field. The is true for all type of information/data from enterprise level to production shop floor level. Addressing this situation will require both new technologies but even more a capability to implement such new technology.
In my keynote I will discuss the technology situation and new approaches to provide autonomous information/data interoperability in flexible production value networks. Implementing such new technology in production will require changes in investments and organisation strategies.
---
The CoopIS 2023 Keynote speakers: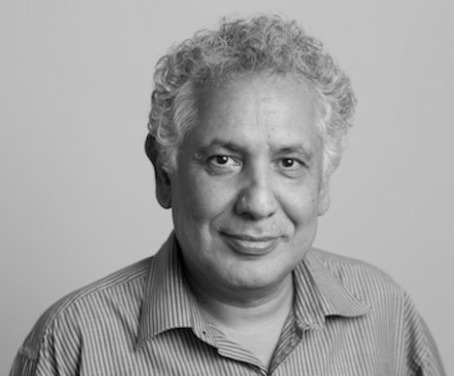 Boualem Benatallah is a full professor of computing at Dublin City University (DCU, Ireland) since Jan 2022. He is a fellow of the IEEE. His main research interests are developing fundamental concepts and techniques in Web services middleware, business process automation, quality control in crowdsourcing and AI-enabled services, automated and crowdsourced training data curation, conversational cognitive services, and context-aware and compositional task-oriented conversational services. He has published more than 300 refereed papers including more than 100 journal papers. Benatallah has been general and PC chair of a number of international conferences. He has been a guest editor of several special issues for reputable international journals. He is a member of the steering committee of ICSOC (Int. Conference on Service Oriented Computing) conferences. He is a member of the editorial board of numerous international journals including ACM Transactions on Web, IEEE Transactions on services computing, and ACM Computing surveys. He supervised over 36 research (including 32 PhD and 5 Masters by Research) students to completion as principal or joint supervisor. Benatallah has had over 21 years as a senior lecturer, associate professor, full professor and then Scientia professor at UNSW Sydney (Australia) before joining DCU.
Keynote talk: Conversational AI enabled Services: Opportunities, Risks and Directions
Conversational AI-enabled augmentation and integration promises to transform services and processes through data-driven automation and insights. Nonetheless, despite the early adoption, conversational AI-enabled service and process management technologies are still only in their preliminary stages of development, with several unsolved challenges stemming from a lack of computational abstractions and models to reason about ambiguity, composition and quality aspects that are inherent in data-driven processes. We will revisit abstractions, concepts, and techniques in data-driven service models and middleware. We will discuss synergies between intent-based composition, composition synthesis, robotic process automation and other technologies as a step forward to scale conversational AI services enablement. We will also briefly discuss quality control in training data curation and AI-enabled software services.
---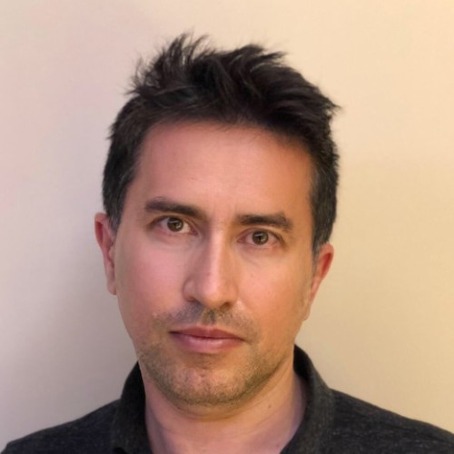 Fabio Casati is a Principal Machine Learning Architect at Servicenow as well as technical lead for the AI Trust and Governance group in servicenow research. Fabio focuses on designing, architecting and deploying AI-powered workflows for enterprise customers. On the research side, he is working on AI applied to workflows and on quality in AI. Previously he was Professor at the University of Trento. In that role, he started research lines on crowdsourcing and hybrid human-machine computations, focusing on applications that have direct positive impact on society through tangible artefacts adopted by the community. Prior to that, he was technical lead for the research program on business process intelligence in Hewlett-Packard USA, where he contributed to several HP commercial products in the area of web services and business process management. He co-authored a best-selling book on Web services and is author of over 250 peer-reviewed papers and dozens of patents.
Keynote talk: Responsible Enterprise AI in the era of powerful models
Companies are devoting significant effort -and budget- into powering their processes with AI. The trend and enthusiasm towards AI-powered processes has skyrocketed in recent months with the advent of powerful large language models (LLMs), that open new possibilities and drive users interest and expectations. Leveraging the benefits of AI in an enterprise context however is far from trivial. AI are still probabilistic systems that operate in somewhat mysterious ways, often with a business value that is hard to measure, that may fall into major blunders, and that may be harmful to people of not used properly. The distance that still exists between the power of modern AI and the impact it has had so far on the enterprise is surprising to many, given that recent models report super-human performance in many tasks seemingly related to what AI is asked to do in the enterprise.
In this talk I will present some of the reasons for the disconnect between the (perceived) quality of AI services on one side, and the transformational impact they can have on AI-powered enterprise processes on the other. I will focus specifically on two key challenges. The first is the way we measure and communicate the quality of AI services: the way many companies approach this problem is fundamentally wrong, and this leads to wrong process design decisions and to an improper use of AI in business processes.
The second is that AI service and technology providers often focus on the benefits of AI services once in production, but underestimate the importance of simplifying the journey that process owners have to follow to get there, the perceived risk - or lack of trust - in AI, and how difficult it is to create and use good benchmarks. I will present concrete examples of all these issues, and show (i) how we can rethink the notion of AI quality in enterprise processes and (ii) how we can simplify the journey to quality, useful and deliver trustworthy AI-powered processes.
| | |
| --- | --- |
| Last modified: | 07 November 2023 10.19 a.m. |