Call for Sponsors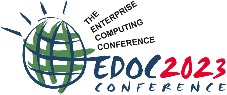 The collocated EDOC 2023 and CoopIS 2023 conferences provide sponsors with an excellent opportunity to engage with a carefully selected audience from academia, industry and other stakeholders. Leading technologists mingle with brand names, world-renowned scientists and key business users from various application markets to provide a unique networking experience. In addition, carefully placed speaker slots and named sessions ensure your brand is showcased in a targeted environment.
We offer 3 main sponsorship packages to help you meet a range of visibility and lead generation needs. Please feel free to contact us to discuss these and tailor our standard offering to your specific needs.
Our target for these joint events is to have over 150 technology vendors, users and integrators, business leaders, leading developers, excellent researchers, investors and analysts in an on-site conference event. CoopIS 2023 and EDOC 2023 are the ideal meeting places to learn, share, network, forge new partnerships, find new customers and prepare for the future.
Contact the local organisers for questions and bookings. Email: bernoulli.office rug.nl
Details on the conference sponsoring offers (Prizes excl. 20% VAT) are given below: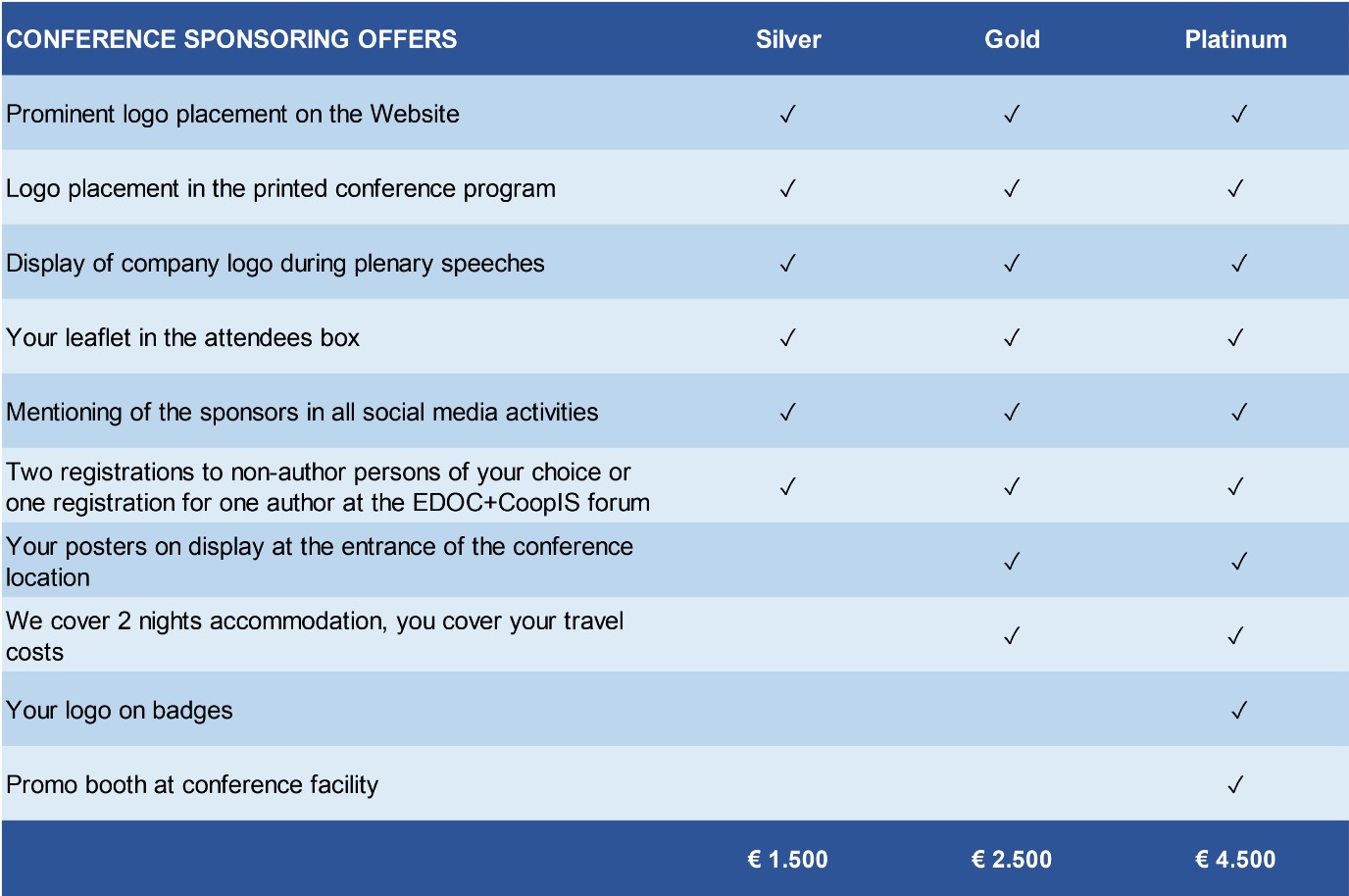 | | |
| --- | --- |
| Last modified: | 28 June 2023 08.35 a.m. |