Calls and dates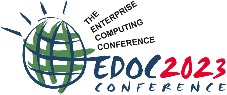 ---
27TH INTERNATIONAL EDOC CONFERENCE (EDOC 2023)
Enterprise Design, Operations and Computing
Special theme for 2023: Sustainable Enterprises
October 30 - November 3, 2023, Groningen, The Netherlands (on-site)
---
EDOC 2023 is the 27th conference in the EDOC series. EDOC conferences traditionally provide a key forum for researchers and practitioners in the field of Enterprise Design, Operations and Computing, by addressing the full range of models, methodologies, and engineering technologies contributing to building and evolving intra- and inter-enterprise software systems.
EDOC 2023 will be hosted by the Bernoulli Institute for Mathematics, Computer Science and Artificial Intelligence of the University of Groningen, in Groningen, the Netherlands. It will be collocated with the 29th International Conference on Cooperative Information Systems (CoopIS).
EDOC 2023 calls for contributions with a special emphasis on the theme of designing and operating "Sustainable Enterprises" to reflect the global developments toward sustainable living. In this context, new concepts and approaches are required: (a) to address pressing challenges ensuing from the need for sustainability in domains like healthcare, advanced manufacturing, finance, environmental management, agriculture, supply chain management, energy, and others, while ensuring long-term interoperability and resilience of enterprise systems; and (b) to leverage or rethink technologies such as digital twins, machine learning, IoT, big data analytics, distributed ledgers/blockchain, as well as novel computing approaches, when addressing the multifaceted nature of sustainable enterprise systems.
The conference welcomes high-quality scientific submissions and experience papers from industry. Additionally, expert panel discussions and keynotes will address current topics and issues in this domain.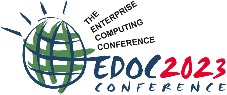 | | |
| --- | --- |
| Last modified: | 10 July 2023 08.46 a.m. |