PhD Student Council

The BCN PhD student council is a student organization which represents all PhD students and promotes their broad interests within the BCN research school, in terms of education, opportunities, connectivity, and networking, among others.
We as a council have an eye on the quality of the educational program, and we are a bridge between the BCN students and the BCN Educational Committee. We have participation in the meetings concerning educational matters of the BCN research school and we try our best to represent the PhD students interests to the best. In this manner, they can get some ideas concerning "life within BCN" and try to improve in order to become a better institution.
We are always gathering information from the students through surveys, mails and face-to-face in order to get information and opinions on a range of work related issues (teaching, supervision, courses, etc.) and other topics. If you have any suggestions for the improvement of specific courses or the program in general, don't hesitate to contact us! Please note that for individual difficulties with (e.g.) your supervisor, it is best to contact the BCN Confidential Counselor, Michiel Hooiveld m.h.w.hooiveld umcg.nl
Additionally, we organize events for education and skills acquirement, as also social ones. We always sent emails to advise you about interesting BCN lectures and workshops. Also, be prepared for the social events in which you can join with your fellow BCN students to meet and greet! Of course, we are also open to hear about your ideas for places, events, lectures, or workshops that you would like to have.
Please do not hesitate to contact us ( bcnphdcouncil1 gmail.com ) or any of our members (see the list below) if you have suggestions, ideas or questions of any subject (if we don't know the answer, we could contact you with someone who knows), we are here for you!
Current PhD council members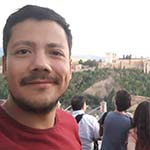 Rodrigo Moraga-Amaro
Nuclear Medicine and Molecular Imaging department, UMCG
4th year PhD
Chair BCN council, representative in the GSMS PhD Council
r.e.moraga.amaro umcg.nl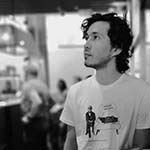 Sebastián Balart Sánchez
Neurology department, UMCG
3rd year PhD
Representative of the council in the BCN board
s.balart.sanchez umcg.nl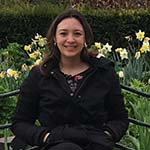 Mayra Bittencourt Villalpando
Neurology department, UMCG
3rd year PhD
Representative of the council in the BCN educational Committee
m.bittencourt.villalpando umcg.nl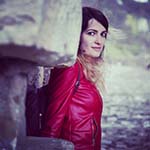 Hermine Berberyan
Bernoulli Institute, FSE
3rd year PhD
h.berberyan rug.nl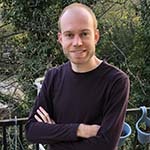 Emile D'Angremont
Cognitive Neuroscience Center of the Biomedical Science of Cells and Systems, UMCG
2nd year PhD
e.d.angremont umcg.nl
Alejandro Marmolejo Garza
Department of Biomedical Sciences of Cells and Systems (BSCS) - section Molecular Neurobiology
1st year PhD
a.marmolejo.garza rug.nl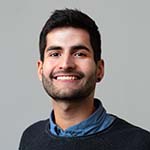 Tiago Medeiros Furquim Mendonça
Department of Biomedical Sciences of Cells and Systems (BSCS) - section Molecular Neurobiology
1st year PhD
t.medeiros.furquim.mendonca umcg.nl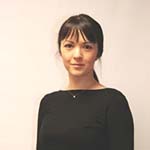 Magdalini Ioannou
Department of Psychiatry- Interdisciplinary Center Psychopathology and Emotion Regulation (ICPE)
1st year PhD
m.ioannou umcg.nl

| | |
| --- | --- |
| Last modified: | 23 April 2020 11.55 a.m. |