Technopopulism: The New Logic of Democratic Politics
| | |
| --- | --- |
| When: | Th 10-02-2022 14:00 - 15:30 |
| Where: | 't Atelier (souterrain, -1 level), Norman Building, Lutkenieuwstraat 5, 9712 AW Groningen. The room is ventilated and complies with the government's covid regulations. |
Technocratic appeals to expertise and populist invocations of 'the people' have become mainstays of political competition in established democracies. This development is best understood as the emergence of technopopulism—a new political logic that is being superimposed on the traditional struggle between left and right.
Political movements and actors—such as Italy's Five Star Movement and France's La République En Marche—combine technocratic and populist appeals in a variety of ways, as do more established parties that are adapting to the particular set of incentives and constraints implicit in this new, unmediated form of politics. In the first book-length treatment of the phenomenon of technopopulism, we combine theoretical and historical approaches, offering a systematic definition of the concept of technopopulism, while also exploring a number of salient contemporary examples. This book provides a detailed account of the emergence of this new political logic, as well as a discussion of its troubling consequences for existing democratic regimes. It ends by considering some possible remedies that go beyond the simplistic idea that in the right 'dose' populism and technocracy can counter-balance one another.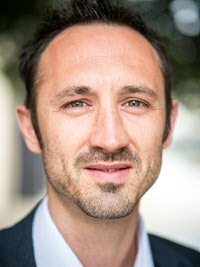 Biography
Chris Bickerton is a Professor of Modern European Politics at the University of Cambridge and a Fellow of Queens' College, Cambridge. He is a visiting professor at the College of Europe in Bruges. He received his doctorate in International Relations from St Johns College, Oxford, and has taught at the University of Amsterdam in the Netherlands and Sciences Po, Paris, in France. His previous research has been on both European integration and the comparative politics of Europe. He published with Oxford University Press in 2012 European Integration: From Nation-States to Member States, which was awarded the best book prize of the University Association of Contemporary European Studies (UACES). In 2016, he published with Penguin a best-selling book, The European Union: A Citizen's Guide. In 2021, he published with Carlo Invernizzi Accetti (CUNY) TechnoPopulism: The New Logic of Democratic Politics (Oxford University Press). He is currently writing a history of Europe since 1989, which will be published by Penguin Press. Alongside his academic writing, he regularly contributes to the international media. His articles have appeared in the New York Times, Wall Street Journal, the Financial Times, the Guardian and the Monde Diplomatique. He is a regular panelist on the popular podcast, Talking Politics.
Registration
Given covid regulations, the room has a max. capacity of 30 participants. Please send an email to
eurosec rug.nl
.