Groningen Lecture Series on European Law: Dr Jed Odermatt, 'Analysing the EU from an International Law perspective'
| | |
| --- | --- |
| When: | Tu 08-03-2022 15:30 - 17:00 |
| Where: | Room 1.3, Calmershuis, Oude Boteringestraat 24, Groningen |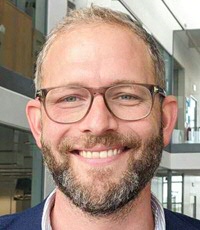 A new book by The City Law School's Dr Jed Odermatt examines the impact the EU has had on international law in areas such as the law of treaties and international dispute settlement.
The EU now plays a significant role in international affairs and International Law and the European Union examines the impact this has had on public international law. It discusses how the international legal order has had to change and adapt to accommodate the EU as a distinctive legal actor.
The book integrates perspectives from both EU law and Public International Law with chapters focusing on fields of public international law where the EU has had such influence, and also considers the EU's contribution to customary international law, the law of treaties, international organizations, international dispute settlement, and international responsibility.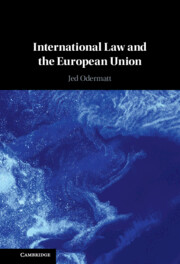 International Law and the European Union shows how the EU has had a subtle but significant impact on the development of international law. The book also illustrates how international law deals with accommodating legal subjects other than states.
The book is relevant to scholars and anyone with an interest in EU constitutional law, EU external relations law, international organisations and public international law.
Dr Odermatt said he was motivated to write the book in order "to have a single-authored monograph that examines the European Union in the international legal order, and also focuses on international law issues arising from the EU's international relations".
My book does not focus on 'internal' issues for the EU such as cases of the EU Court of Justice or the interpretation of EU Treaties; rather, it is aimed at those who are interested in the public international law dimension. It is grounded in recent practices of the EU when it acts on the international plane.
Registration
If you wish to participate, please send an email to

eurosec rug.nl

.