EU Law Lecture Prof. Marlene Wind: 'The Tribalization of Europe: A Defence of our Liberal Values'
| | |
| --- | --- |
| When: | Th 16-06-2022 14:00 - 15:30 |
| Where: | Room 1315. 0049, Harmony Building, Oude Kijk in Het Jatstraat 26, 9712 EK Groningen |
Groningen Lecture Series on European Law: Prof. Marlene Wind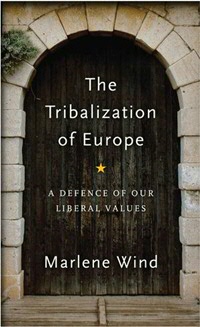 Tribalization is a global megatrend in today's world. The election of Donald Trump, the Brexit vote, populist movements like Catalan separatism – together with democratic backsliding in Central and Eastern Europe – are all examples of tribalization. Fuelled by anti-globalism and identity politics, tribalization is drawing up the drawbridge to the world. It is putting cultural differences before dialogue, collaboration and universal liberal values.
But tribalism is a dangerous road to go down. With it, argues Marlene Wind, we have put democracy itself in danger. Tribalism is not just about being pro-nation, anti-EU and anti-global. It is in many instances a bigger and more fundamental movement that casts aside the liberal democratic principles we once held in common.
At a time when former defenders of liberal values are increasingly silent or have even joined the growing chorus of tribalists, this book is a wakeup call. Drawing on a wide range of examples from the UK and the US to Spain, Hungary and Poland, Wind highlights the dangers of identity politics and calls on people to stand up for democracy and the rule of law.
Bio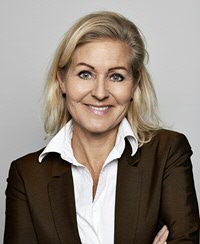 Marlene Wind is a professor of political science at the University of Copenhagen, where she has been Director of the Center for European Policy. She has also held professorships at the iCourts Center at the University of Copenhagen and in the Faculty of Law at the University of Oslo.
Marlene has, amongst others, been awarded with the European Woman's Prize, The Columbus Prize and the Tøger Seidenfaden Prize. She is a very active participant in the public debate in Denmark and beyond and has for the past 20 years been a regular columnist at various Danish newspapers. She is currently advising the European Commission on rule-of-law issues.
Registration
The room has limited capacity. To participate, please register here: