EU Law Lecture Prof. Margherita Colangelo: 'Regulation and Competition in the Pharmaceutical Sector'
| | |
| --- | --- |
| When: | Fr 03-06-2022 15:00 - 16:30 |
| Where: | Room 1.2 in the 'Calmershuis', Boteringestraat 24, Groningen |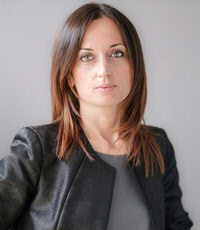 Groningen Lecture Series on European Law
For our next Groningen Lecture Series on European Law we will host Prof. Margherita Colangelo who is an Associate Professor of Comparative Law at Roma Tre University. Margherita will present her research on 'Regulation and Competition in the Pharmaceutical Sector'.
Bio
Margherita Colangelo is Associate Professor of Comparative Law in the Law Department of Roma Tre University, where she teaches "European Competition Law" and "Comparative Legal Systems".
Colangelo holds a degree in law (cum laude) from Roma Tre University and a Ph.D. in Comparative and European Private Law from the University of Macerata. She earned an LL.M. at the European University Institute (EUI) of Florence.
She was 2021 Non-Resident Fellow at the Institute for Antitrust Consumer Studies of Loyola University Chicago, School of Law.
Her main fields of research and topics of publications are in Comparative Law, Competition Law and Regulation.
Her current research focuses on the application of competition rules and their intersection with regulation and other fields of law in the pharmaceutical sector in a comparative perspective. Other research interests include digital markets.
She has authored the book "Creating Property Rights. Law and Regulation of Secondary Trading in the European Union" [Leiden-Boston: Nijhoff, 2012] and several articles in international and Italian law reviews.
She is member of the Italian Association of Comparative Law (AIDC), of the Academic Society for Competition Law (ASCOLA) and of the European Association of Law and Economics (EALE).