EU Law Lecture Dr. Cebulak: 'ECHR as Inspiration for the European Court of Justice in Judicial Independence Case Law'
| | |
| --- | --- |
| When: | Th 21-04-2022 15:00 - 17:00 |
| Where: | Academy Building, Room A3 |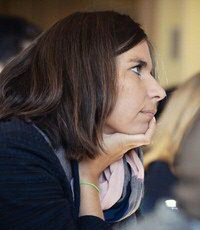 Groningen Lecture Series on European Law
Dr. Pola Cebulak: ECHR as Inspiration for the European Court of Justice in Judicial Independence Case Law
Abstract of the article that she is going to present:
This article investigates how the Court of Justice of the EU (CJEU) has been using the European Convention of Human Rights (ECHR) as an inspiration in a politically salient domain of its adjudication on judicial independence in the EU. The CJEU has developed judicial independence as a general principle of EU law since 2018. It has since then been applied in the adjudication concerning the 'rule of law crisis' in Hungary and Poland.
In the meantime, in 2020, the European Court of Human Rights (ECtHR) has rendered an important judgment establishing a three-step test for judicial independence.In principle, we could expect that the CJEU would rely on the ECtHR in developing a new general principle in politically turbulent times. In particular, the ruling of the ECtHR in 2020 where the court in Strasbourg developed an elaborate test for judicial independence and laid down the foundations for its rulings on the judicial reforms in Poland represented potential for aligning the criteria for judicial independence in Europe. However, the reality of the judicial dialogue in this domain appears more complicated.
The CJEU practice of referring and relying on the ECtHR case law is inconsistent. This seems to be driven rather by the idea of autonomy of the EU legal order, which sees it as a self-contained regime.
Bio
Pola is a tenured Assistant Professor in European Law at the European Studies Department of the University of Amsterdam. Before joining the University of Amsterdam, she has worked and studied at top academic institutions in seven different countries. She worked as Lecturer and Postdoctoral Researcher in Denmark (iCourts – the Centre of Excellence for International Courts at the Faculty of Law, University of Copenhagen) and Switzerland (Global Studies Institute at the University of Geneva and Chair of Public International and European Law at the University of Fribourg).
During her PhD, she was enrolled in a double-degree Erasmus Mundus program in Belgium (Université libre de Bruxelles) and Switzerland (University of Geneva), with a fellowship of the European Commission. As a Visiting Scholar, she followed classes in the United States (Boston University and Harvard Law School). Pola studied in Germany (Humboldt University in Berlin) and United Kingdom (King's College London). She graduated from the German "Staatsexamen" with honours.
She has also worked as Trainee in Luxembourg (the Court of Justice of the EU) and Germany (Polish Embassy in Berlin and Clifford Chance LLP in Frankfurt). Pola speaks fluent Polish, English, German and French.