Wanneer:

vr

29-11-2019 15:30 - 19:00
Waar:

Buurthuis De Oase, Van Meursstraat 1, Den Haag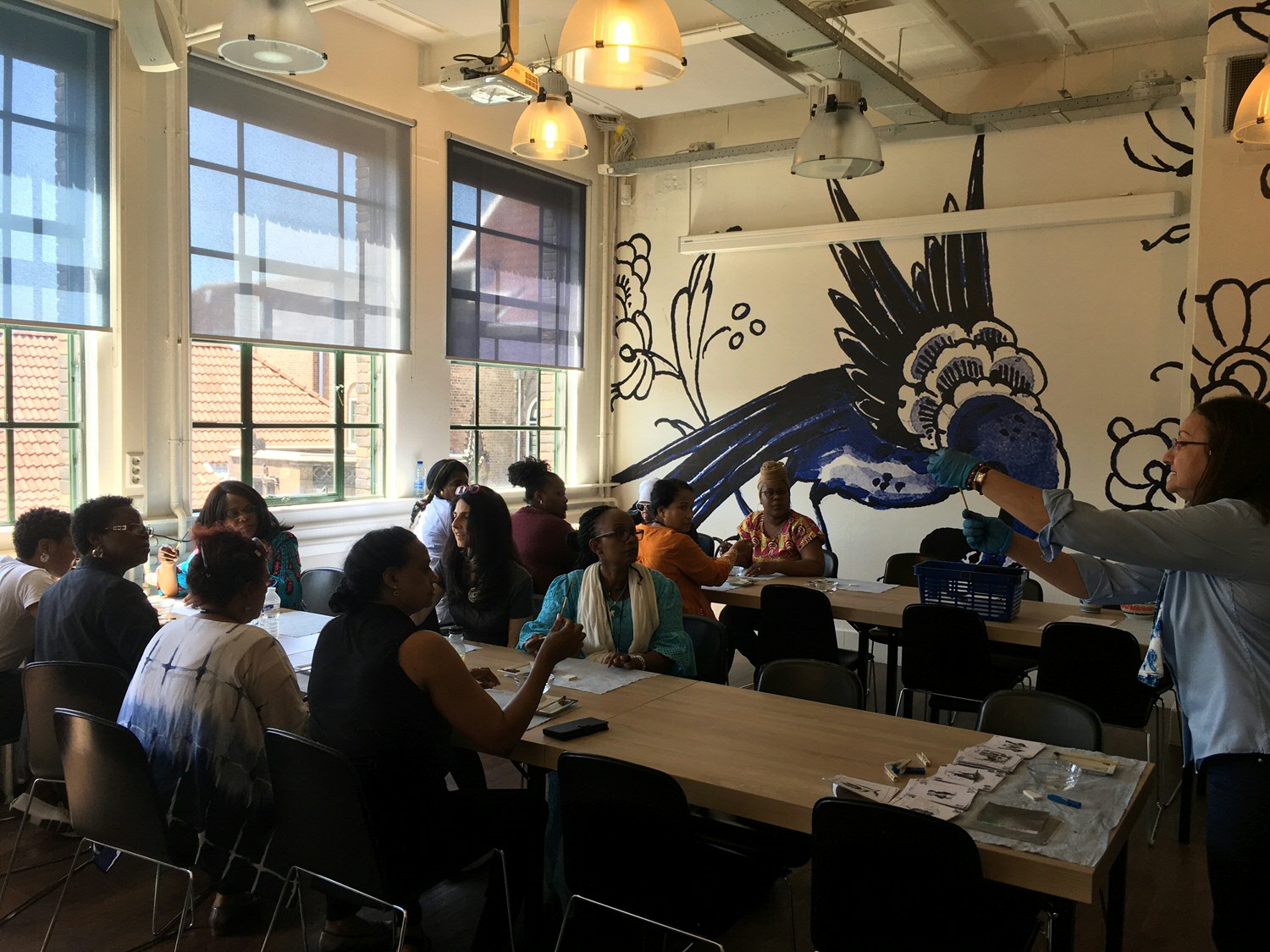 Op vrijdag 29 november vindt tussen 15.30 en 19.00 het evenement African Women's Stories plaats in Den Haag, als feestelijke afsluiting van het mede door NWO gefinancierde onderzoeksproject Designing the body. African-Dutch women's narratives on health and wellbeing. Dr. Brenda Bartelink van de Faculteit Godgeleerdheid en Godsdienstwetenschap van de Rijksuniversiteit Groningen is coördinator van dit project van, met en voor Afrikaans-Nederlandse vrouwen, waarbij hun eigen verhalen centraal staan.
Naast workshops, presentaties, een modeshow en een doorlopende expositie zal er een forumdiscussie plaatsvinden (mede over de verhalen die in het onderzoeksproject zijn verzameld) en is er een afsluitende borrel met food & music. Laat je door deze geweldige vrouwen inspireren, ontmoet hen en luister naar hun verhalen op vrijdag 29 november van 15.30 tot 19.00 in Buurthuis De Oase, Van Meursstraat 1, Den Haag.
Meer informatie
Neem voor meer informatie contact op met Brenda Bartelink.
Of lees het nieuwsbericht.