Urban Religion
| | |
| --- | --- |
| When: | Th 21-06-2018 19:30 - 22:00 |
| Where: | Pakhuis de Zwijger, Piet Heinkade 179, Amsterdam |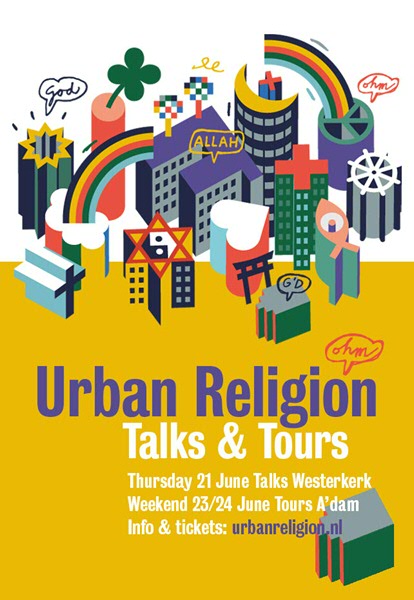 On 21 June, the event Urban Religion will take place. This event consist of inspiring mini-classes by top of the rank researchers and professionals in the field. The Faculty of Theology and Religious is co-organizer of the event. Dr. Kim Knibbe and Drs. Laura Kapinga will be among the speakers on behalf of the University of Groningen.
Many cities were shaped by religious movements. In Amsterdam, in the Middle Ages, almost a third of the buildings were monasteries and other religious buildings. For some time the view was that religion would disappear. A neighborhood like the Bijlmermeer was designed for such a secular, non-religious future. Yet, this future never came and ironically the Bijlmer currently houses the highest number of religious communities in the Netherlands. What's happening in the city when it comes to religion, and what does the future look like?
How did the religious history of Amsterdam shape this city? Which urban spaces shape the identities of young Muslims in Newcastle? Why do cities around the world seem to be the perfect breeding ground for evangelical mega-churches? How do secular city dwellers find meaning and spirituality in an urban context? Join us in the iconic Westerkerk, and find out!
The event is part of the WeMakeThe.City festival, the biggest urban festival in Europe.