Tweedaagse conferentie Samuel Wells | Fearless Presence: Christian Practice in a Secular Age
Wanneer:

ma

26-09-2016

om

10:30
Waar:

Doopsgezinde kerk, Oude Boteringestraat 33 Groningen & Faculteit GGW, Oude Boteringestraat 38 Groningen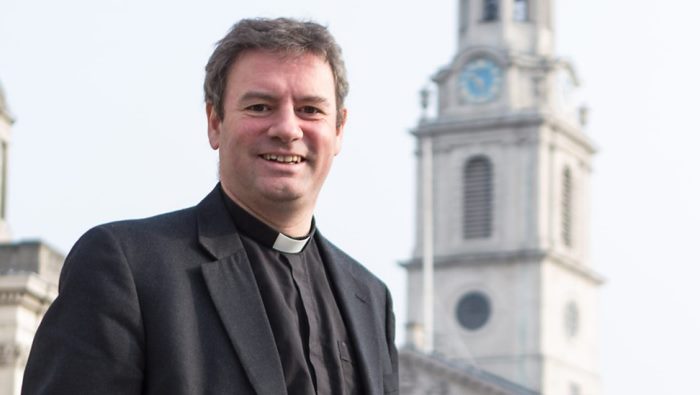 Na de drukbezochte conferentie met Tom Wright in 2014 komt er dit jaar opnieuw een ministers conference rondom een spraakmakend theoloog: dr. Samuel Wells, hoogleraar ethiek en predikant in Londen (St. Martin in the Fields).
Thema van de conferentie is Fearless presence – christian practice in a secular age. Centraal staan vragen rondom de praktijk van het christen zijn in een seculiere tijd. Wells heeft veel ervaring met deze thematiek, zowel wetenschappelijk als praktisch. Belangrijke begrippen voor hem zijn 'niet vrezen' en 'improvisatie'. In zijn denken hierover neemt hij het uitgangspunt in de liturgie en de sacramenten, een voor Nederlandse begrippen nieuwe en uitdagende benadering. Voertaal is Engels. Op de lezingen van dr. Wells zal gereageerd worden door onder meer prof. dr. E. van 't Slot, prof. dr. B. van den Toren en prof. dr. T.A. Boer.
Algemene informatie
De conferentie wordt gehouden op 26 en 27 september in Groningen, en wordt georganiseerd door de faculteit Godgeleerdheid en Godsdienstwetenschappen, en de Confessionele Vereniging, in samenwerking met de IZB. Precieze tijden en een conferentie schema worden hier z.s.m. gepubliceerd. Op maandagmiddag staat een publiek college gepland, om 16 uur. Locatie van de conferentie: Doopsgezinde kerk, Oude Boteringestraat 33 Groningen & Faculteit GGW, Oude Boteringestraat 38 Groningen.
Voor de maaltijden wordt gezorgd door de organisatie. Deelnemers zullen zelf voor onderkomen in Groningen moeten zorgen. Een geschikte plek daarvoor is bijvoorbeeld het University Hotel, zie http://www.rug.nl/society-business/university-hotel/ (Dit hotel ligt hartje centrum, vlakbij de Haddingestraat. Tip: vraag om een kamer die niet aan de straatkant ligt, voor een optimale nachtrust!)
Programma
Het programma is te downloaden als wordbestand.
Literatuur
Van deelnemers wordt verwacht dat zij de volgende stof hebben doorgenomen:
S. Wells, Improvisation: The Drama of Christian Ethics (Grand Rapids 2004), 73-113; 127-153
S. Wells, A Nazareth Manifesto (Oxford 2015), 1-168; 269 – 303
Voor een introducerend artikel van Wells zie http://wapenveldonline.nl/artikel/980/geloof-in-een-seculiere-tijd/
Voor Wells' introducerende opmerkingen (/ inleidende tekst) bij het conferentie-thema, zie Introductory Notes

Opgave en prijs
Deelname aan de conferentie kost € 175,--, voor studenten € 100,--. De prijs is inclusief maaltijden, maar exclusief verblijfskosten (door de deelnemer zelf te regelen). Predikanten ontvangen voor deelname 2,5 ECTS in het kader van hun permanente educatie. Opgeven en betalen kan via onderstaande link (tot en met 19 september).
Organisatie en informatie
De organisatie van deze conferentie is belegd bij representanten van de Confessionele Vereniging en van de IZB. Voor meer informatie kunt u terecht bij prof. dr. E. van 't Slot (e.van.t.slot rug.nl), bijzonder hoogleraar vanwege de Confessionele Vereniging of drs. W.P. Vermeulen, promovendus aan de RUG en missionair predikant (Utrecht / IZB).