"I truly loved my exchange here, it was more than I expected"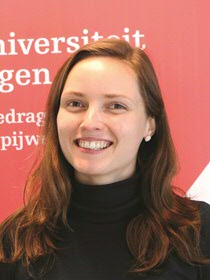 I truly loved my exchange here, it was more than I expected. I came here for the quality of the education, the challenging courses and the international environment. That is exactly what I got! On top of that, I made some amazing friends; who I will hopefully continue to see after my return home. Before I arrived, I had no idea of what the Netherlands would be like. Upon my arrival, I was pleased to see that it is very nice. The city is very green and the cycling culture is incredible.
Instead of using the word "city" for Groningen, I would actually prefer to use the word "community". Even as an international student you feel part of the community. It is rather small and compact; and, even though the population is also small, it feels like a busy and vibrant town. I especially enjoy how all of the people are so easily accessible and friendly. The infrastructure is amazing; everything is just a walking or cycling distance away. I feel free here. The small and beautiful houses are what I love the most.
I would definitely recommend studying here. There is more to studying than just partying; I would recommend this place so that people can experience the Dutch lifestyle. There is so much to appreciate, for example the sense of community and simplicity. The Dutch strike me to be very simple and natural, I would even say authentic.
I would really recommend future students to come here and to let it all sink in. Try to be a part of the community on a more day-to-day level. This way you can really experience that sense of belongingness and may create a deep understanding of Groningen. You can do this by going to the market, cycling around town, travelling around and by just talking to people! Go explore the buildings, the houses or visit events concerning the local or national history.
I did not even consider other places, I was sure I wanted to come here.
| | |
| --- | --- |
| Last modified: | 23 October 2017 11.47 a.m. |