Webinar Religion and Disability in Developing Contexts
| | |
| --- | --- |
| When: | Th 21-08-2014 10:00 - 12:00 |
| Where: | The World Wide Web |
As part of the Religion and Development Research Cluster, the Centre for Religion, Conflict and the Public Domain, the Knowledge Centre for Religion and Development and MDF Training and Consultancy coordinate regular webinars on various topics connected to religion and development. On August 21, you can follow a webinar on Religion and Disability in Developing Contexts.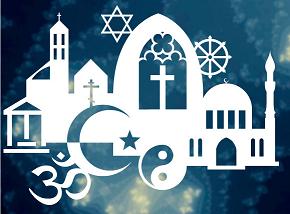 Speakers
Paul Edward N. Muego , PCCID (Phillipine Coordinating Center for Inclusive Development). His organization partners with persons with disabilities, families, organizations, and communities in building better communities that include everyone. How does religion feature in their work?
Fr. Alexander Phillip , IMS (Indian Missionary Society). He works for the social welfare branch of the Indian Missionary Society (IMS), called Jan Vikas Samiti (JVS). Dr. Phillip is working with both Faith Based Organisations and inclusive movements. His expertise lies in, among others, changing a philanthropic organisation into a more rights based organisation.
Bill McAllister, CBM UK. This organisation acts upon the needs and rights of people with disabilities in the poorest countries of the world.
Join the discussion!
If you would like to join us for the webinar, please register at crcpd.ggw@rug.nl so we can send you details for how to log in and participate.
If you'd like further details on the speakers and the topic, check out our Facebook page RelDevSpeaks.